Bangladesh: Latest apparel and textile news & analysis
Latest Insights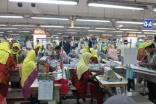 Post-crisis support must put women garment workers first 20 Nov 2020
The International Labour Organization (ILO) has added to warnings that women, who make up the majority of the garment sector workforce, are being disproportionately affected by fallout from the coronavirus crisis.
---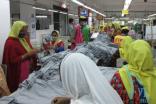 Bangladesh exporters looking east as western alliances sour 3 Sep 2020
Bangladesh's apparel exporters are contemplating diversifying their past tight focus on western markets to include buyers in Southeast Asia as they emerge from the Covid-19 crisis. 
---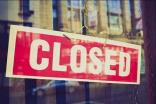 Supplier crisis shows why retailer bankruptcy laws need reform 5 May 2020
In recent weeks a number of global retailers have found themselves in deep waters financially. But when a retailer is declared bankrupt, it has a detrimental knock-on effect on its supplier factories.
---
5 ways to overhaul the apparel supply chain for the future 28 Apr 2020
The lessons learned from the current coronavirus pandemic must lead to a complete overhaul of the global fashion supply chain if the industry is to be sustainable into the future.
---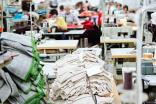 How brands are tracking labour and safety violations 24 Apr 2020
Seven years after the deadly Rana Plaza factory building collapse in Bangladesh, research suggests that while there has been progress in factory safety, there have also been deteriorations in labour rights and the abuse of female ready-made garment (RMG) factory workers. Here we explore how brands and retailers can ensure workers in factories overseas are being treated fairly – and how predictive analytics can help manage social and labour compliance.
Latest News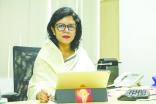 BGMEA president warns export turbulence likely until April 12 Jan 2021
The president of the Bangladesh Garment Manufacturers Exporters Associaton has penned an open letter seeking an extension of the tenure of loans from the Covid stimulus package and the easing of other rules, warning the downtrend in exports is likely to last until April. 
---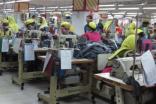 Worker group warns against Bangladesh minimum wage freeze 8 Jan 2021
A group representing Bangladesh ready-made garment workers is urging the country's government not to suspend a planned 5% rise in the minimum wage because of the Covid-19 pandemic.
---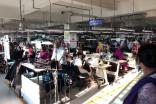 BGMEA works on strategies to extend duty-free access to EU 7 Jan 2021
The Bangladesh Garment Manufacturers and Exporters Association (BGMEA) has reportedly appointed a law firm to set out its strategy for extending preferential market access into the Europen Union (EU) upon Bangladesh's graduation from the Least Developed Country status.
---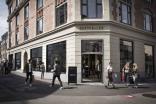 Bestseller pilots two circularity projects in Bangladesh 18 Dec 2020
Danish fashion retailer Bestseller is piloting two major circularity projects in Bangladesh, one of which supports utilisation of its own textile cutting scraps, creating a valuable closed-loop system in a fully transparent supply chain.
---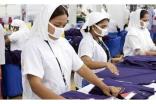 BGMEA initiative sets out garment worker pledges 16 Dec 2020
The Bangladesh Garment Manufacturers and Exporters Association (BGMEA) has launched a new initiative – Go Human, Go Green – containing seven pledges aimed at improving the livelihood of garment workers and the environment.
---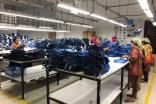 BGMEA signs MoU for garment innovation centre 15 Dec 2020
The Bangladesh Garment Manufacturers and Exporters Association (BGMEA) has signed an agreement with machinery and equipment firm Aamra Resources to open a centre of innovation aimed at increasing the competitiveness of the ready-made garment sector.
---
Maksons invests US$111m in new Bangladesh factories 14 Dec 2020
Bangladesh textile maker Maksons Group is investing US$111m to set up three industrial units that will allow it to expand production of garments for export.
---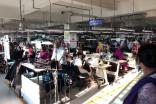 Training for Bangladesh factories on Covid-safe operation 11 Dec 2020
The Ethical Trading Initiative (ETI) is partnering with digital training supplier Quizrr to help 20 Bangladesh garment factories supplying retailers including Primark, New Look and Marks & Spencer, to operate in a Covid-safe way.
---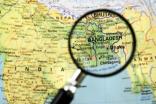 EU provides EUR113m to support Bangladesh garment workers 10 Dec 2020
The European Union (EU) and Germany are to provide EUR113m (US$136.6m) to help the Bangladesh government support vulnerable workers in the country's garment and leather export industries.
---
Bangladesh urges investment in light engineering 10 Dec 2020
Bangladesh is appealing for investment in light engineering as it looks to move its garment sector into value-added production through reskilling its labour force.
Latest blogs

Garment factories boost Bangladesh education 16 Sep 2014
The explosive growth of the Bangladeshi ready-made garment industry is more likely to be accompanied by accusations of sweatshop exploitation from labour rights activists than praise for the positive opportunities it brings the sector's largely-women workforce.