Belarus: Latest apparel and textile news & analysis
Latest News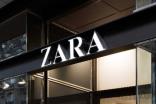 Inditex to take Zara, Bershka, Oysho and others into Belarus 19 Jul 2017
Zara owner Inditex has detailed expansion plans for 2017, which will see a raft of its brands enter Belarus.
---
BELARUS: Sports Ministry in talks with Adidas 16 Apr 2010
Belarus officials say they are in discussions with German giant Adidas to start potential operations in the country as well as supply its Olympic team with uniforms.
---
BELARUS: EU ministers approve standstill trade deal 17 Dec 2007
European Union (EU) ministers have approved a trade deal between the EU and Belarus that allows only marginally more trade in clothing and textile products for 2008 than an outgoing 2007 agreement.
---
BELGIUM: Regulators clear proposed Eddie Bauer sale 5 Feb 2007
The EU's antitrust regulators have cleared the planned sale of US apparel retailer Eddie Bauer Holdings to a firm owned by affiliates of Sun Capital Partners.
---
BELARUS/CHINA: Clothing exporters to benefit from EU expansion 6 Dec 2006
EU clothing and textile buyers will probably be offered more cheap products from China and human-rights pariah Belarus once Romania and Bulgaria join the EU on 1 January, because of world trade law guarantees.