Belgium: Latest apparel and textile news & analysis
Latest Insights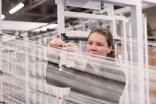 Skills deficit the top challenge for EU clothing sector 20 Jun 2019
Recruiting and retaining a skilled workforce is the European textile and clothing sector's biggest challenge, according to speakers at the annual general assembly of Euratex, the European textile and clothing industry association. 
---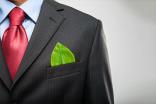 Bold policies needed to mainstream sustainable fashion 16 Apr 2019
With a "staggering" 73% of materials used for clothing sent to landfill or incinerated, and less than 1% of the fibres recycled, Ecopreneur.eu, the European Sustainable Business Federation, is calling for decisive policy measures to create a framework to foster the move to a circular fashion economy.
---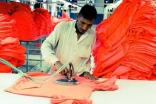 Apparel benefits most from EU GSP trade schemes 30 Jan 2018
A new report into the European Union's Generalised Scheme of Preferences (GSP) trade initiative – under which textiles and apparel make up nearly half of all imports – suggests it continues to have a positive impact on developing economies, but that most beneficiaries still have areas requiring further improvement.
---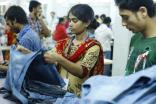 EU eyes mandatory due diligence for apparel supply chain 23 Mar 2017
The European Commission (EC) is being urged to bring forward legislation to enhance due diligence for apparel supply chains – and to introduce European Union (EU) tariff preferences and labels for sustainably-produced textiles and garments.
---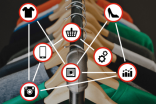 Digitisation to drive new apparel-making models 20 Oct 2016
Clothing manufacturing will be completely transformed by the internet and digital printing over the next five to ten years, according to industry experts speaking in Brussels this week at a conference on European Textiles: Going Digital – Going High-Tech.
Latest News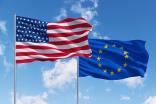 WTO authorises EU tariffs on $4bn of US imports 19 Oct 2020
A new World Trade Organization (WTO) ruling adds further tensions to transatlantic trade after authorising the European Union to impose tariffs on US$4bn of US imports every year.
---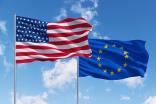 Groups urge EU and US to add apparel to new duty cut 5 Oct 2020
Euratex and the AAFA have bemoaned the "small scope" of a new tariff agreement between the EU and US, particularly the fact it does not include textiles and apparel.
---
Euratex urges swift EU action to build resilient clothing sector 5 Oct 2020
The European Apparel and Textile Confederation (Euratex) has renewed its call to the European Commission to help build a more modern and competitive industry amid new figures that show both textile and clothing turnover fell in the second quarter.
---
Euratex welcomes EU initiative on foreign subsidies 1 Oct 2020
The European Apparel and Textile Confederation (Euratex) has applauded an EU consultation on the impact of foreign subsidies on the EU internal market and called for its swift implementation.
---
Finalists named in EU sustainable fashion competition 21 Sep 2020
A technology that converts the CO2 emitted during fabric manufacturing into new synthetic fabrics and a dissolvable stitching thread that aims to simplify textile reuse and recycling are among the ten finalists for a competition launched by the European Commission to explore early-stage projects trying to change the way fashion is produced, brought, used and recycled.
---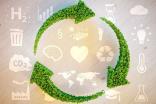 Inditex and H&M join call for EU to cut emissions by 55% 17 Sep 2020
More than 150 businesses, investors and business networks, including Inditex, H&M and VF Corp, are calling on European Union leaders to reduce greenhouse gas emissions by at least 55% by 2030.
---
Euratex calls for simplified GSP trade rules 17 Sep 2020
The European Apparel and Textile Confederation (Euratex) has called for a simplification of the rules surrounding the Generalised Scheme of Preferences (GSP) in order to boost export diversification.
---
Devan fabric coating has virus-reducing capabilities 11 Sep 2020
Belgian chemicals firm Devan says tests have confirmed its BI-OME fabric coating technology has high performance virus-reducing capabilities.
---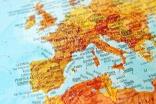 New rules of origin to boost PanEuroMed trade 2 Sep 2020
New and simplified rules of origin should boost trade between the European Union and neighbouring countries in the Pan-Euro-Mediterranean (PEM) region – including key textile and clothing producers Turkey, Egypt, Israel and Jordan.
---
EU donates $2.3m to enhance developing countries' trade capacity 13 Jul 2020
The European Union (EU) has contributed EUR2m (US$2.3m) over the period 2019-2020 to help developing countries and least-developed countries participate effectively in global trade negotiations.