Botswana: Latest apparel and textile news & analysis
Latest News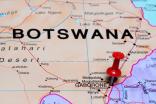 Botswana eyes industry growth with first clothing college 17 Oct 2016
Botswana's first vocational training school for the textiles and clothing sector has opened its doors, aiming to close the skills gap restricting the growth of the industry in this southern African country.
---
BOTSWANA: New textile and clothing association formed 24 Sep 2014
Textile and clothing businesses from diamond-rich southern Africa country Botswana have formed a new industry group to boost the sector's efforts to fully utilise duty-free incentives under the US's African Growth and Opportunity Act (AGOA).
---
BOTSWANA: Data raises concern about textile exports 19 Nov 2012
Economic uncertainties are keeping Botswana's textile industry teetering on the brink, with its exports falling hard, despite a BWP38m (US$4.5m) government stimulus package spent during and after 2010.
---
BOTSWANA: 5000 jobs to go as Caratex closes 25 Nov 2009
Around 5,000 workers at textile firm Caratex Botswana are set to lose their jobs next month as the firm finally bows out after struggling to compete with cheaper competitors in China and India.
---
BOTSWANA: Chinese firms to set up textile park 2 Apr 2009
Work has begun on a new textile park in Botswana that is being jointly funded by two Chinese companies, Daheng Holdings Group and Touch International Holdings Group, to the tune of US$50m.
---
BOTSWANA: China's Touchroad investing in industrial park 30 May 2008
China's Touchroad Group is planning to invest US$51m in constructing an industrial park in Gaborone, the capital of Botswana, which will include textile factories.