Brazil: Latest apparel and textile news & analysis
Latest Insights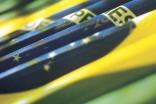 Brazil's textile and apparel recovery shifts into gear 11 May 2017
Brazil's textile and apparel sector expects to generate 10,000 jobs this year and lift revenues by 1% to BRL123bn ($39bn) as Latin America's largest economy begins to emerge from its worst recession in history. 
---
Wal-Mart focuses on better international returns 16 Apr 2012
Retail giant Wal-Mart is focused on improving returns from international markets where it already has a presence, rather than entering new countries, according to Doug McMillon, CEO of the retailer's operations outside the US, as he met analysts in Canada last week.
---
Economic growth boosts Brazil's textile and clothing industry 17 Jan 2012
Brazil's fast growing economy and the population's buoyant spending have resulted in a large increase in textile and clothing consumption per head in the country - and a knock-on boost to production, new research shows.
---

FOCUS: Zara grows in Brazil while Gap and H&M dither 7 Oct 2011
Over the past five years, retail sales of apparel generated stronger incremental growth in Brazil than anywhere else in the world except China. Yet while Inditex is reaping the rewards of double-digit growth, H&M and Gap Inc have yet to grab a piece of the action. Has the best of the opportunity slipped away? asks Magdalena Kondej, head of apparel research at Euromonitor International.
---
Zara defends stance in Brazil sweatshop row 26 Aug 2011
Spanish fashion giant Zara has told just-style it will consider appealing some $700,000 in possible fines stemming from a Brazilian Labour Ministry investigation into "slave labour" conditions at one of its suppliers, after insisting it wasn't aware of the violations.
Latest News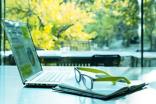 Brazilian fashion brands falling short on supply chain transparency 2 Dec 2020
Only five of 40 brands recently surveyed by the Fashion Transparency Index in Brazil disclosed their policies on payment of suppliers, and three published the percentage of payment of suppliers made on time and according to the agreed terms, showing fashion brands in the country are falling short when it comes to supply chain transparency.
---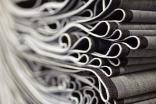 Brazil's Santista developing Covid-free denim treatment 17 Jul 2020
Brazilian textile major Santista Textil is set to launch a new fabric treatment that protects workwear, denim and other apparel from SARS-CoV-2, the strain that causes the novel coronavirus – and sees it as a potential game-changer for its business.
---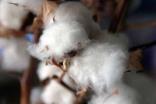 Brazil sees jump in share of China's cotton import market 2 Jul 2020
Brazil has been the prime beneficiary of the US's losses in China, as the South American country saw its share of the Chinese cotton import market jump by 170% in 2018/19, new data shows.
---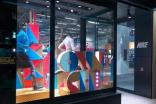 Nike brand shifts South America business to distributors 7 Feb 2020
Nike is shifting its Nike Brand business in Brazil, Argentina, Chile and Uruguay to strategic distributor partnerships, with its operations in these countries moving to key South American partners. 
---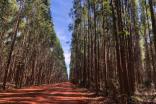 Lenzing to open world's largest wood pulp plant in Brazil 2 Jan 2020
Austrian cellulosic fibre producer Lenzing is investing in the construction of the world's largest wood pulp plant in Brazil in a move aimed at growing the company's speciality fibre business and strengthening its market position.
---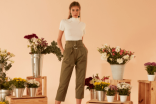 Amaro boosts product development with PLM 23 Oct 2019
Brazilian online direct-to-consumer fashion brand Amaro has improved the agility of its product development process after implementing a new Product Lifecycle Management (PLM) solution.
---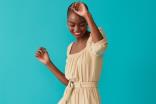 Riachuelo to reduce time to market with PLM 8 Oct 2019
Brazilian retail chain Riachuelo has invested in a new Product Lifecycle Management (PLM) solution to help drive greater agility, speed and innovation.
---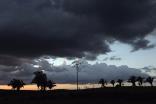 Investors call for closer attention to supply chains on deforestation risks 23 Sep 2019
A coalition of over 200 investors is calling on companies to pay closer attention to their supply chains and play their part in stopping the destruction of the Amazon.
---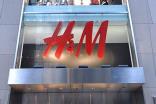 H&M latest to suspend Brazil leather sourcing 9 Sep 2019
Swedish fashion group Hennes & Mauritz (H&M) has become the latest apparel retailer to suspend the sourcing of leather from Brazil over environmental concerns.
---
Brazil's Instituto Alinha taps blockchain for traceability tag 7 Aug 2019
Brazil's worker welfare organisation Instituto Alinha is employing Blockchain technology to ensure traceability of garment production processes and fair working conditions.