Canada: Latest apparel and textile news & analysis
Latest Insights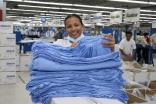 Vertical model pushes ESG progress at Gildan Activewear 21 Aug 2020
Setting out progress on its environmental and social and governance initiatives last year, apparel maker Gildan Activewear says its vertically-integrated manufacturing model is also allowing it to adapt to the challenges thrown up by the coronavirus pandemic.
---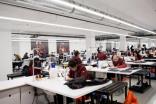 Canada's clothing market – Top selling and sourcing trends 18 May 2020
The US-Mexico-Canada Agreement (USMCA) – the regional free trade pact that replaces the North American Free Trade Agreement (NAFTA) – is due to enter into force on 1 July 2020. Here Mikayla DuBreuil and Sheng Lu from the University of Delaware take a deep-dive analysis into the Canadian apparel market and its sourcing patterns.
---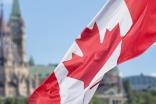 Top trends in Canada's apparel sourcing trade 16 Oct 2018
Canada is the world's fifth-largest apparel market, and one of its fastest growing importers. Here Dr Sheng Lu, associate professor in the Department of Fashion and Apparel Studies at the University of Delaware, rounds up the country's key sourcing patterns.
---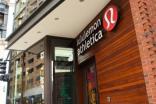 Lululemon switches supply chain focus to speed 4 Sep 2017
As yogawear retailer Lululemon Athletica continues towards its vision of reaching revenues of US$4bn-plus by 2020, the Canadian company is confident its ongoing supply chain endeavours have already helped expand margins and cut costs – with further scope to dramatically improve speed and flexibility in how the brand brings product to market.
---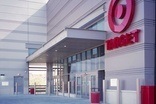 Spotlight on...Target's Canada debacle 15 Apr 2015
Just days after the closure of its remaining Canadian stores, just-style explores how empty shelves, mismanagement and over-hype combined to force US retail giant Target Corp to admit defeat.
Latest News
Activewear and underwear lift Gildan in Q4 26 Feb 2021
Basic apparel maker Gildan Activewear has shrugged off the pandemic and back to back hurricanes in Central America to book higher sales and earnings in its fourth quarter – helped by high demand for activewear during the pandemic.
---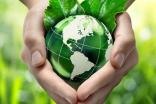 Canopy founder granted US$3m in climate award win 4 Feb 2021
Nicole Rycroft, founder and executive director of Canada-based environmental non-profit Canopy, is to receive a US$3m grant after being named as one of the two recipients of this year's Climate Breakthrough Award.
---
Polyester fibres from clothing pervasive in the Arctic Ocean 20 Jan 2021
Polyester fibres account for almost three-quarters of the microplastic pollution in the Arctic Ocean, according to a study that raises new concerns about the role that textiles, laundry and wastewater discharge has in the contamination of the world's remotest seas.
---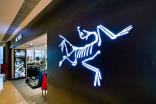 Arc'teryx to certify 80% of products Fair Trade by 2025 14 Dec 2020
Canadian design company Arc'teryx, which specialises in technical high-performance outerwear and equipment, will convert three manufacturing facilities in Vietnam to be Fair Trade Certified in 2021.
---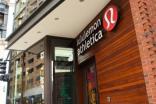 Lululemon Athletica bounces back with stunning Q3 11 Dec 2020
While a V-shaped recovery may not be materialising for most of apparel retail, Lululemon Athletica has bounced back from the weak start to its year with a stunning set of third quarter numbers. 
---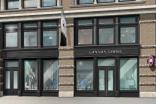 Canada Goose reinforces commitments with Humanature platform 24 Nov 2020
Canadian outdoor apparel specialist Canada Goose has launched a new platform that brings together its sustainable and value-based initiatives, and aims to be the driving force behind the company's commitments.
---
Aldo looks to scale up carbon reduction objectives 17 Nov 2020
Canadian footwear chain the Aldo Group has been certified as climate neutral for the third year running and is now looking to scale up its carbon reduction objectives to address its "most material issues" including waste management and positive impact on local communities.
---
121 Le Château stores set for closure as firm collapses 4 Nov 2020
Canadian speciality retailer and manufacturer of apparel footwear and accessories Le Château is liquidating with all 121 stores set to close.
---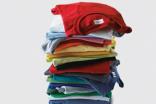 Gildan books Q3 profit drop on weaker activewear sales 29 Oct 2020
Canadian apparel maker Gildan Activewear has seen third-quarter profits plunge as the impact of Covid-19 continued to batter sales.
---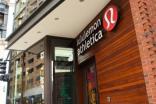 Lululemon sets first social and environmental goals 29 Oct 2020
Athletic apparel retailer Lululemon has released its first-ever 'Impact Agenda' setting out the company's long-term strategy to minimise its social and environmental impact.