Chile: Latest apparel and textile news & analysis
Latest Insights
Chilean textiles growth soars after restructuring 21 Jun 2011
Five years ago, Chile's textiles and apparel industry was reeling under a massive inflow of Chinese imports with many fiber makers closing shop. But a successful restructuring campaign has helped shore up the trade which is expected to grow 16% this year, according to Arnaldo Flores, president of leading textiles industry lobby Instituto Textil de Chile (Intech).
Latest News
Five dead at Chile garment factory amid protests 28 Oct 2019
At least five garment workers have died in Chile after the factory they were working at was torched by looters amid a wave of protests over living costs and inequality.
---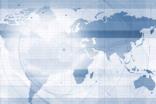 CPTPP countries sign Pacific trade pact 9 Mar 2018
The 11 remaining countries of the Trans-Pacific Partnership (TPP) have signed a revised version of the multilateral trade pact without the US, reviving a deal that will slash tariffs and foster trade in a marketplace worth close to around US$13.5trn.
---
Pacific Alliance planning trade talks with four countries? 21 Jul 2017
The Pacific Alliance Latin American trade bloc is understood to be preparing to begin formal negotiations towards a trade agreement with Australia, Canada, New Zealand and Singapore.
---
Perry Ellis inks Gotcha Peru licensing deal 7 Jun 2017
US apparel business Perry Ellis International has inked a licensing deal with Comercial ECCSA/Ripley Corp for men's, women's and kids' apparel, accessories and footwear under the skate and surf sportswear Gotcha brand in Chile.
---
Ministers meet to discuss way forward after TPP 15 Mar 2017
Ministers and officials representing the 12 countries of the now-abandoned Trans-Pacific Partnership (TPP) trade agreement, plus China and South Korea, met to discuss a way forward this week, but a decision on a new trade pact is yet to be agreed.
---
Chile and Swaziland latest to ratify WTO trade deal 23 Nov 2016
Chile and Swaziland have become the latest countries to ratify the World Trade Organization's (WTO) Trade Facilitation Agreement (TFA) in yet another sign of support for the landmark global deal.  
---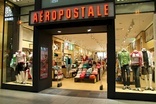 Aeropostale to step into Chile with new licensing deal 6 Oct 2014
Teen apparel retailer Aeropostale is to launch its namesake and PS from Aeropostale brands in Chile under a licensing agreement with Sociedad Comercial Grupo Yes SpA.
---
CHILE: Pacific Alliance takes step towards free trade 30 Jan 2013
Tariffs on 90% of the goods traded between member countries of the Pacific Alliance trade bloc are set to be eliminated by 31 March.
---
CHILE: H&M expands into South America 29 Aug 2012
Swedish fashion retailer H&M Hennes & Mauritz has revealed it will open its first store in Chile in the first half of 2013.
---
CHILE: Trapped miner endorses copper fibre socks 27 Apr 2011
The 33 miners trapped in Chile's Atacama dessert last year wore copper fibre socks to keep their feet healthy in extemely humid conditions, showing the metal's efficacy at preventing food ailments stemming from bacteria and fungus as well as bad odour from Athlete's Foot.