China: Latest apparel and textile news & analysis
Latest Insights
Why the new RCEP trade deal matters to apparel 17 Nov 2020
Fifteen countries including China, Japan, South Korea and Australia have formed the world's largest trading bloc – a move which industry experts say matters significantly for textile and apparel.
---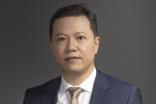 Why Sateri sees Covid-19 as an industry wake-up call – Interview 21 Sep 2020
Leading viscose fibre producer Sateri has kept its foot firmly on the gas in recent months, with milestones that include starting production of lyocell fibres in China and launching a new commercial scale viscose fibre made from recycled textile waste – all in the midst of a global pandemic. President Allen Zhang shares how Covid-19 has affected the business and explains why the crisis has underlined the importance of a resilient and agile supply chain. 
---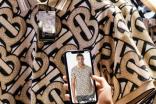 Burberry trials social retail in China 14 Aug 2020
British luxury clothing and accessories brand Burberry has opened its first "social retail store" in Shenzhen, China's technology hub, as a way to attract young and tech-savvy consumers, save profits, and stay ahead of the competition in pandemic times.
---
Campaign groups urge clothing brands to quit Xinjiang 23 Jul 2020
Human rights campaigners are leading a call for apparel brands and retailers to end all sourcing – from cotton to finished garments – from China's Xinjiang region within 12 months.
---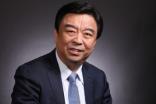 Ruyi Group sees investment as key to future-proofing business 25 Jun 2020
Like most in the global textile industry, Chinese giant Shandong Ruyi Group has had to face the challenges Covid-19 has thrown its way but believes its preparation and investment in brands and technology prior to the pandemic has stood it in good stead for the future as it looks to maintain its path to becoming a "one-stop internationally advanced intelligent industrial chain".
Latest News
Chinese spinner Tiancheng to trace recycled cotton 27 Nov 2020
Chinese recycled cotton spinner Tiancheng Recycolor is teaming up with Dutch fibre solutions firm The Movement to verify its fully traceable recycled cotton yarn.
---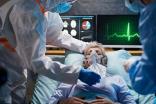 UK investigates slave labour in China-sourced PPE 24 Nov 2020
The UK government has said it is launching an investigation into claims it sourced PPE from a factory in China using North Korean slave labour.
---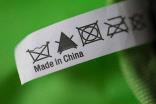 China's next five-year plan emphasises domestic supply 19 Nov 2020
The Chinese government is set to ramp up its focus on domestic consumption and production in the country's next five-year plan, which is due to be released in March.
---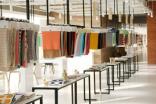 China's Bettex boosts efficiency with PLM 17 Nov 2020
Chinese knitwear supplier Weihai Bettex International Trading Co, Ltd has invested in a new Product Lifecycle Management (PLM) solution to streamline its operations. 
---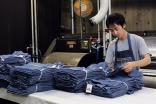 China manufacturing activity soars to 10-year high 2 Nov 2020
Manufacturing activity in China surged to a near-decade high in October as the country continued to recover from the Covid-19 pandemic – but overseas demand softened amid a resurgence of the coronavirus across a number of export markets.
---
Sateri wants to be leading net-positive fibre producer 2 Nov 2020
Viscose fibre producer Sateri has pledged to become the world's leading net-positive fibre producer as it laid out its sustainability vision for the next decade.
---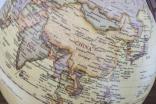 China holds the key to unlocking circularity in textiles 29 Oct 2020
As the world's largest textile and apparel producer and exporter, China holds the key to unlocking a truly circular textile and apparel industry, according to a new report that sets out five goals to build a new textiles economy for the superpower.
---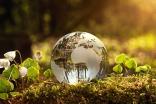 Viscose major RGE to explore recycled fibre vision in China 26 Oct 2020
Singapore based viscose major Royal Golden Eagle (RGE) has outlined progress on its commitment to invest US$200m in next-generation textile fibre innovation and technology and revealed plans to further its work by exploring how waste can also be used as a resource.
---
New ISA TanTec unit to develop plant-based materials 23 Oct 2020
Eco-friendly leather producer ISA TanTec has launched a division specialising in the development of new sustainable products – including materials based on mushroom, mycelium and other plant based sources.
---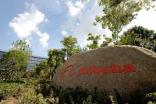 Alibaba to buy controlling stake in Sun Art Retail 20 Oct 2020
China's Alibaba Group Holding Limited is to take a majority stake in Sun Art Retail Group Limited, one of the country's largest big box retailers.
Latest blogs

Apparel supply concerns hit as coronavirus impact builds 17 Feb 2020
Novel coronavirus (now officially named 2019-nCo) is continuing to shake up China's supply chain. According to the World Health Organization (WHO), as of 17 February 2020 there have been 71,329 confirmed cases in 26 countries – with by far the majority (70,635) in China.
---

Toxic-free fashion leaders 19 Mar 2015
Esprit and Benetton have been quick off the mark to celebrate their ratings as "Detox leaders" in this year's "Detox Catwalk" rankings. The online platform is designed to assess fashion brands' records on removing toxic chemicals from the supply chain, and has just been published for the second time.
---

China's competitiveness success 8 Aug 2014
If evidence were needed as to how China's competitiveness is holding up, look no further than the latest US apparel import data.