Colombia: Latest apparel and textile news & analysis
Latest Insights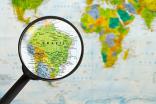 Latin America makers eye blockchain and Industry 4.0 8 Feb 2018
Latin American apparel makers and retailers are eyeing blockchain technologies and delving into Industry 4.0 manufacturing to tackle rising contraband, slash red tape and bolster sales.
---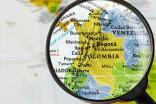 Colombian factories earmark $40m to lift garment production 4 Apr 2017
Colombia's top textile and garment suppliers are making big investments to boost manufacturing automation and innovation and win new orders from the US and Europe, committing roughly $40m to the process, according to executives.
---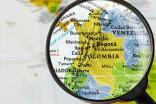 Colombia clothing sees boon from rising demand 5 Aug 2016
Colombia's textile and apparel industry is expected to grow 13% to over $11bn this year – more than double last year's rate – driven by strong local demand and a small gain in exports.
---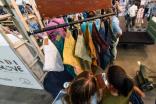 Colombia faces challenges in fashion export drive 8 Feb 2016
Colombian textile and apparel firms are striving to boost their fast-fashion and value-added capabilities as a soaring dollar fuels US demand while heightening competition.
---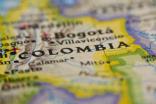 Colombia makers call for more FTAs and export financing 28 Jan 2016
Colombia needs a free-trade deal with Brazil, to fix a US cumulation dispute, and boost financing for export-hungry enterprises, if it is to bolster textile and apparel companies' efforts to expand abroad, according to executives at the latest edition of sourcing fair Colombiatex.
Latest News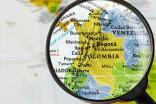 Colombia eyes US export boost as virus shuffles supply chains   13 Mar 2020
Colombia's textiles and apparel industry is hoping its exports to the US will rise this year as brands rush to find sourcing alternatives away from China amid the fast-spreading coronavirus.
---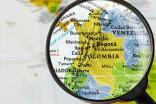 US notes issues of concern in Colombia trade pact 7 Aug 2018
US trade officials have flagged a number of concerns – including those relating to textiles and apparel – in its free trade agreement with Colombia.
---
Colombia joins the OECD 6 Jun 2018
Colombia has become the third Latin American country to join the Organization for Economic Co-operation and Development (OECD), in a move that will help boost its global standing as well as attract foreign investment that could accelerate economic progress.
---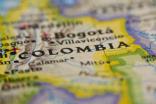 US concern at ongoing Colombia labour issues 17 Jan 2018
The US Department of Labor has highlighted areas of concern that Colombia needs to address as part of its obligation under the US-Colombia Trade Promotion Agreement, including that of worker's rights.
---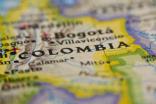 Colombia secures WTO panel in Panama tariff dispute 9 Mar 2017
The World Trade Organization (WTO) has established a panel that will examine whether Colombia has complied with a prior decision faulting its tariffs on clothing, textiles and footwear – a move that has resulted in a US$201m retaliation by Panama.
---
WTO rules against Colombia on apparel and footwear tariffs 10 Jun 2016
The World Trade Organzation (WTO) has upheld an earlier decision that Colombia has broken world trade rules over a tariff it imposed on imports of textiles, apparel and footwear from Panama.
---
Zoe Moda sees efficiency gains with shopfloor control tool 28 Apr 2016
Full package Colombian apparel manufacturer Zoe Moda has seen a 20% increase in overall efficiency at its at its facility in Medellin in just one month after adopting a new shopfloor control solution.
---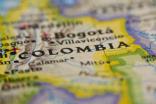 Colombia eyes export boost with business forum 11 Feb 2016
Colombia's apparel industry will be hoping its latest matchmaking forum will contribute to boosting  the country's export network, this year hosting over 2,000 suppliers and 1,000 international buyers.
---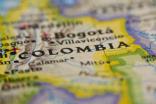 Innovation seen driving Colombian textile industry 9 Feb 2016
Innovation, leading-edge technology and intelligent fabrics are some of the key factors expected to drive the Colombian textile industry in 2016. 
---
Colombia contests WTO decision on apparel tariffs 1 Feb 2016
Colombia is appealing a recent decision by the World Trade Organzation (WTO) that it was breaking world trade rules over a tariff it imposed on imports of textiles, apparel and footwear from Panama.