Costa Rica: Latest apparel and textile news & analysis
Latest Insights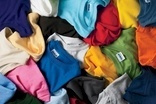 IN THE MONEY: Gildan taps Costa Rica to tackle capacity issues 9 May 2014
Ongoing plans for investment in additional manufacturing capacity have seen apparel maker Gildan Activewear home in on Guanacaste in Costa Rica as the site of its next large-scale textile facility in Central America.
Latest News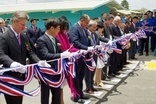 Sae-A sets up Costa Rica's first spinning mill 28 Apr 2015
Korea's largest apparel manufacturing and export company has began bulk production at Costa Rica's first spinning mill – and plans to more than double its capacity.
---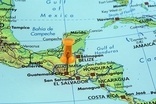 COSTA RICA: Hanesbrands axes 1,200 jobs in Vietnam move 11 Sep 2014
After 40 years in Costa Rica, Hanesbrands has decided to move its men's boxers production to Vietnam and will dismiss 1,250 workers in the process.
---
CENTRAL AMERICA: Cortefiel eyes growth after Costa Rica opening 7 Jul 2010
Spanish fashion retailer Cortefiel will continue expanding in Central and Latin America following its arrival in Costa Rica, a company official has told just-style.
---
COSTA RICA: Three VF factories closing as exports struggle 24 Jun 2008
US apparel maker VF Corporation has announced plans to close three factories in Costa Rica and dismiss 400 workers amid falling sales to the US.
---
COSTA RICA: Textiles sector confident DR-CAFTA will be passed 11 Oct 2007
Costa Rica's textiles industry is confident that the DR-CAFTA agreement will be implemented in the Central American nation this spring, capping two years of bitter controversy over the agreement's ratification.
---
COSTA RICA: Textiles group denies slave-like maquila jobs 11 Jul 2006
Costa Rica's top textiles federation Camara Textil Costaricense (CATECO) has rejected reports that the country employs textile workers in slave-like conditions.
---
COSTA RICA: Textiles exports seen doubling with CAFTA-DR 22 May 2006
Costa Rica expects textile exports to double in five years if the government approves the Central American Free Trade Agreement (CAFTA-DR) in September, just-style was told last week.