Croatia: Latest apparel and textile news & analysis
Latest Insights

Spotlight on...Croatia clothing eyes boost from EU membership 1 Jul 2013
The Croatian Chamber of Economy (CCE) has told just-style that the country plans to utilise European Union (EU) funding to help boost its textile and clothing industry after it becomes the 28th EU member state today (1 July).
---

Croatia clothing sector could exploit EU accession 13 Jul 2012
Croatia is set to become the 28th member state of the European Union on 1 July 2013 - a move that offers greater access to EU customers for its textiles and clothing. But there are risks, and the Croatian sector could be in better shape, as Mark Rowe reports.
Latest News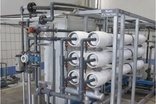 Olimpias plant to recover 100% textile dyeing water 28 Oct 2015
Textile and apparel manufacturer Olimpias Group has opened what it claims is the first water treatment plant that can recover up to 100% of the water used to dye textiles, as part of wider efforts to make its supply chain more sustainable. 
---
CROATIA: Puma adds another subsidiary 14 Dec 2007
Puma has added to its growing roster of subsidiaries in eastern Europe with the opening of a new office in Zagreb to deal with its Croatian business.
---
CROATIA: Mulling US$162m aid for textile, leather sectors 23 Oct 2007
The Croatian government has drawn up plans to invest HRL834m (US$162m) in the country's textile and leather industries over the next five years in a bid to see off competition from the Far East.