Denmark: Latest apparel and textile news & analysis
Latest Insights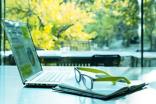 Covid-19 hampers fashion industry's circularity drive 30 Nov 2020
A new status report from the Global Fashion Agenda (GFA) suggests that despite encouraging progress and continuous introduction of new initiatives, the fashion industry is still far from being sustainable and circular. It notes the global Covid-19 pandemic as a key reason for impeding signatories to the 2020 Circular Fashion System Commitment from reaching all set targets.
---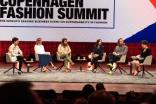 Knowing your supply chain is the first step to sustainability 4 Jul 2018
With most of the environmental impact of an apparel brand or retailer's business embedded in its supply chain, knowing and understanding exactly who's on the list is a vital first step to tackling sustainability.
---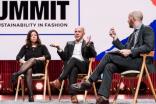 How purchasing practices impact apparel supply chains 23 May 2018
Sustainability and social responsibility is no longer just an option in business, it has become a commercial imperative and needs to be integrated into the DNA of a company. But are businesses really there yet? And are workers' lives improving as a result of social and environmental auditing? Bill McRaith, chief supply chain officer for PVH Corp, joins the debate at the recent Copenhagen Fashion Summit.
---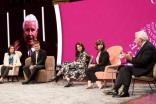 Collaboration key to driving responsible sourcing 25 May 2017
The key message at this year's Copenhagen Fashion Summit was that the global apparel and textile industry needs to take a holistic view on how it tackles sustainability and responsible sourcing – with collaboration the key to making any real impact.
---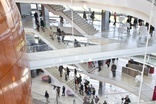 Fashion summit calls for transparency to boost sustainability 29 Apr 2014
A more sustainable fashion industry requires complete transparency and control over every aspect of production. That was the message at the third biennial Copenhagen Fashion Summit, held last week in the Danish capital.
Latest News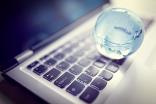 Suspension of Danish trade shows impacts CIFF 8 Jan 2021
The organisers of the Copenhagen International Fashion Fair (CIFF) have been forced to cancel the February edition of the event, but say plans are in place to launch an online platform to inform and connect fashion professionals across the globe.
---
CEO and founder of Global Fashion Agenda to step down 9 Dec 2020
Global Fashion Agenda CEO Eva Kruse is to step down from her role next year after leading the forum for 15 years. 
---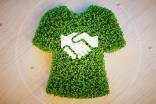 Equal partnerships key to accelerating sustainable change 21 Oct 2020
An equal partnership between a brand and its suppliers is the only way to successfully accelerate sustainability, one industry executive has said, with collaborative action key.
---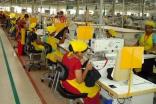 Sustainability event focus of garment worker wage campaign 12 Oct 2020
H&M, Nike, Bestseller have become the target of a new campaign by the Clean Clothes Campaign demanding wage assurance for garment workers, with disruption of the Copenhagen Fashion Summit its focus.
---
PVH, Gap and H&M CEOs among CFS+ speakers 9 Oct 2020
The CEOs of apparel industry heavyweights PVH Corp, Gap Inc and H&M Group are among the speakers at next week's digital Copenhagen Fashion Summit.
---
Bestseller brands among first to produce Circulose garments 8 Oct 2020
Three of Danish fashion retailer Bestseller brands are among some of the first fashion brands to produce garments at market scale from Circulose recycled material developed by Swedish innovator Renewcell.
---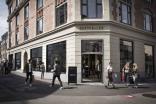 Bestseller to accelerate consolidation of supply chain 6 Jul 2020
Danish fashion retailer Bestseller has said it will release payments on all current orders to suppliers and implement early payments until October, but due to Covid-19 will have to cut the number of its suppliers as part of a consolidation of its supply chain.
---
Organisers revise plans for Copenhagen Fashion Summit 3 Jul 2020
The organisers of the Copenhagen Fashion Summit have cancelled the physical event amid the challenges and uncertainty imposed by Covid-19, and will instead host a new digital concept. 
---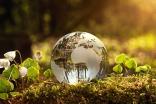 Sustainability key to resilient post-Covid fashion industry 19 May 2020
Fashion executives are being urged to place sustainability at the core of their business models to help rebuild resilient and sustainable businesses post-Covid-19.
---
New theme for Copenhagen Fashion Summit 2020 3 Apr 2020
The organisers of the Copenhagen Fashion Summit are planning to focus the rescheduled October event on the ways the worldwide pandemic is forcing fashion to undergo a dramatic transformation.