Egypt: Latest apparel and textile news & analysis
Latest Insights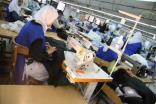 Egypt's clothing sector suffers but expects post-pandemic uplift 5 Jun 2020
Egypt's garment and textile manufacturing sector has been hit hard by the Covid-19 pandemic, even though factories have largely remained open.
---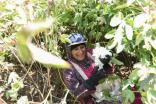 Africa apparel sector takes steps towards sustainability 26 Nov 2019
African manufacturers are trying to integrate sustainability into their textile and fashion supply chains as retailers demand compliance with increasingly high standards. But to do so, they require assistance from international organisations to implement change.
---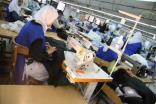 African garment makers seek supply chain synergies 25 Nov 2019
African garment and textile manufacturers are trying to create more synergy to better integrate the supply chain within the continent – but North African producers still dominate and are expanding capacity, particularly in Egypt, say participants at a major regional industry meeting.
---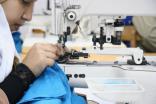 Egypt slow to get back on track under Vision 2025 plan 3 Apr 2019
Egypt is moving ahead with its Vision 2025 strategy to quadruple garment and textile exports, employ a further 1 million people, and attract US$17.5bn in investment – even though the double-digit growth needed to achieve the goals has yet to be reached.
---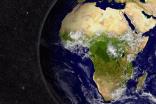 Egypt garments set to benefit from African free trade treaty 5 Feb 2019
Eventual implementation of the African Continental Free Trade Area (AfCFTA) agreement is expected to provide a boost to Egypt's garment industry – but logistics and government red tape will pose a major challenge, industry executives have told just-style.
Latest News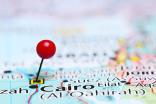 Egypt makers to slash winter garment production by half 14 Oct 2020
Egypt's readymade garment factories are slashing output by half for winter garments in anticipation of slower demand as a result of the Covid-19 pandemic.
---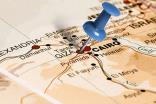 Egypt best placed in MENA for apparel production 10 Sep 2020
Egypt appears best-placed of all Middle East and North Africa regions (MENA) when it comes to growing apparel production thanks to its large working-age population base, according to a new report from Fitch Solutions.
---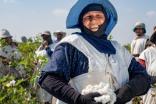 The Better Cotton Initiative launches in Egypt 11 Jun 2020
About 2,000 smallholder cotton farmers in Egypt will receive training and support on how to grow Egyptian Cotton more sustainably after the Better Cotton Initiative (BCI) has launched a programme in the country.
---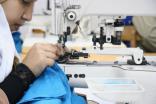 Egypt makers take a hit on cancellations and capacity 1 May 2020
Garment factories in Egypt have indicated that order cancellations linked to the global Covid-19 crisis are reaching millions of dollars, and that many manufacturers have been forced to reduce their production capacity as a result.
---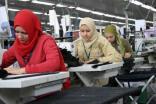 Better Work begins ninth country programme in Egypt 6 Apr 2020
The Better Work initiative has launched its ninth country programme in Egypt, aimed at improving working conditions and boosting business competitiveness in the textile and ready-made garment sector.
---
New initiative to catalyse African cotton sector 29 Oct 2019
The African Export-Import Bank (Afreximbank) is developing an initiative to boost the African cotton value chain.
---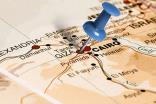 Swiss-Egypt partnership ramps up to boost clothing exports 25 Sep 2019
Egypt's Ministry of Trade and Industry and the Swiss Confederation have stepped up collaboration to strengthen the competitiveness of Egyptian textile and clothing producers, with the central aim of boosting exports, creating jobs and raising incomes.
---
Egypt pumps $1.2bn into developing textile sector 17 Sep 2019
Egypt has announced an EGP21bn (US$1.2bn) investment into developing its textile industry which will include the establishment of what it says is the "world's largest textile factory."
---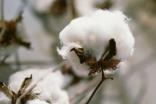 Egyptian Cotton exports at five-year high 23 Aug 2019
Egyptian Cotton production and exports are at their highest levels for five years following a promotional and sustainability drive to reset the fibre's reputation after a number of setbacks.
---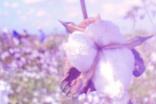 Egypt invests US$1.2bn to promote cotton sector 20 Aug 2019
The Egyptian Government is ramping up efforts to develop the country's textile industry, including a EGP21bn (US$1.2bn) investment to promote the added value of Egyptian cotton.