El Salvador: Latest apparel and textile news & analysis
Latest Insights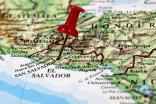 El Salvador makers seek to develop underwear niche 15 Apr 2019
El Salvador clothing manufacturers are seeking to solidify their focus on underwear exports, from basic cotton intimates to trendy and sophisticated lingerie.
---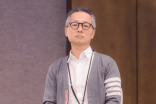 How TexOps is restructuring to hedge Central America 'renaissance' 21 Jan 2019
"The supply chain is getting whipsawed," is how David Ha, owner of Salvadoran sportswear maquila TexOps, describes the state of the current global sourcing market in this exclusive interview with just-style.
---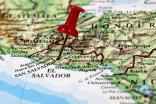 El Salvador exports seen surging despite regional unrest 15 Aug 2018
El Salvador's garment exports are forecast to rise 6% to roughly $2.3bn this year as the US lifts demand for the country's performance and cotton apparel, executives have told just-style.
---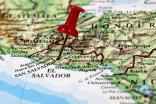 El Salvador to launch 15-year apparel growth strategy 2 Sep 2016
El Salvador's textiles and apparel industry will set out a 15-year growth strategy in December in a bid to lift its fortunes amid toughening competition from Asian nations and neighbouring Honduras.
Latest News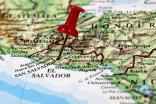 El Salvador eyes 25,000 apparel job losses as exports falter 29 Jun 2020
El Salvador lost 20,000 apparel industry jobs this year and could lose another 5,000 as production plummets 35% due to Covid-19.
---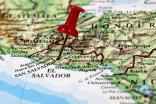 Hanesbrands invests as El Salvador joins regional customs union 11 Sep 2018
US apparel manufacturer HanesBrands says it has invested US$5.2m in new technology and staff in El Salvador in the last six months and plans to inject a further $5.2m in the Central American country by the New Year.
---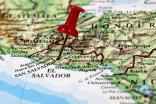 El Salvador factory accused of repeat worker rights violations 4 Aug 2017
Brands and retailers including Lululemon and REI are being urged to press one of their supplier factories in El Salvador to remedy violations of workers' associational rights after union members were reportedly laid off under false pretences.
---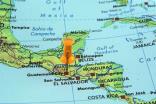 El Salvador to boost speed-to-market amid 6,000 job losses 25 Jul 2017
El Salvador has launched a plan to boost worker training and streamline customs to accelerate apparel exports to the US and improve its competitiveness against increasingly nimble players like Honduras.
---
EL SALVADOR: Ocean Sky sells subsidiary 4 Jan 2012
Singapore-based apparel manufacturer and distributor Ocean Sky announced it has sold its El Salvador subsidiary.
---
EL SALVADOR: FLA upholds Apple Tree union complaint 27 Jul 2011
A complaint over alleged violations of local labour standards at the Apple Tree factory in El Salvador has been upheld in an interim report by the Fair Labor Association (FLA).
---
EL SALVADOR: Textiles industry addresses quality issues 31 Mar 2011
El Salvador's export promotion agency EXPORTA has launched a workshop to help bolster the textile and apparel industry's manufacturing quality to help better position itself against Chinese competition.
---

EL SALVADOR: DR-CAFTA partners tweak apparel rules 1 Mar 2011
The first meeting of the Central American trading partners who make up the Dominican Republic-Central American Free Trade Agreement (DR-CAFTA) has approved a number of changes to the pact's rules-of-origin for textile and apparel goods.
---
EL SALVADOR: Textile industry to grow 12% in 2011 22 Feb 2011
El Salvador's textile and apparel industry expects to grow 12% in 2011 on the back of rising US exports and efforts to bolster its competitiveness, according to Patricia Figueroa, general manager of top trade lobby Camtex.
---
EL SALVADOR: Unifi to open Central America plant 23 Nov 2010
Textured yarn maker Unifi Inc is due to open its new El Salvador facility at the beginning of next month, in a move that will provide a base for customers sourcing from the Central American region.