Estonia: Latest apparel and textile news & analysis
Latest News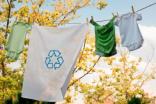 Call for re-manufacturing of textile waste to boost transparency 25 Oct 2017
Online textile upcycle marketplace Reverse Resources has called for the re-manufacturing of textile waste, which it says could help mills economically, as well as in closing their own production loop, and improving data exchange, supply chain transparency and traceability.
---
ESTONIA: Debenhams to open first store next year 28 Sep 2012
British department store group Debenhams will open its first store in Estonia in September 2013.
---
ESTONIA: Kreenholm textile plant to cut 900 jobs - paper 14 Dec 2007
The Kreenholm textile plant in Estonian is planning to cut at least 900 jobs next year, it was reported.
---
ESTONIA: PTA Grupp closes Silvano buy 23 Oct 2006
---
ESTONIA: Kreenholmi Valduse textile plant axes 300 workers 12 Jun 2006
Up to 300 workers are to lose their jobs at the Kreenholmi Valduse textile plant in Narva, Estonia, after the company posted poor results.