Ethiopia: Latest apparel and textile news & analysis
Latest Insights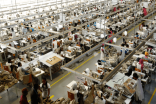 Ethiopia unrest impacts Tigray clothing production 22 Dec 2020
South Asian garment exporters with manufacturing units based in the war-ravaged Tigray region in the north of Ethiopia are hoping for an early revival of operations – but warn that in the interim they are having to find alternative production centres to honour their supply commitments.
---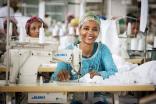 Ethiopia textile and clothing sector must get smarter 13 Apr 2020
Ethiopia's clothing and textile sector needs to invest in creating a reliable quality domestic supply chain to grow and meet government targets for expanding export sales. 
---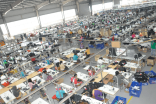 Chinese investors assess new Ethiopia industrial park 28 Aug 2019
Chinese industrialists from Kunshan city, a major clothing manufacturing centre in southeastern Jiangsu province, are eyeing potential investments in Ethiopia's Dire Dawa Industrial Park, China's ambassador to Ethiopia has told just-style.
---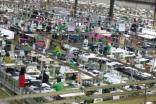 How to support a virtuous sourcing circle in Ethiopia 24 May 2019
From Bangladesh to Ethiopia, garment manufacturing is a potential path to economic development. But this will only happen if Western brands and retailers adopt specific sourcing practices, according to Dorothée Baumann-Pauly and Auret van Heerden from the NYU Stern Center for Business and Human Rights.
---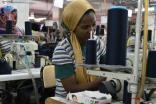 Worker turnover and unrest undermines Ethiopia sourcing 9 May 2019
High worker turnover in Ethiopian garment factories means brands often end up paying more to source from the country than other low cost locations, according to a new report – which is calling on global brands and retailers to take steps to align their business practices with realities.
Latest News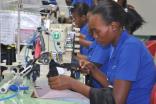 Hela Clothing strikes intimates joint venture in Ethiopia 5 Jan 2021
Sri Lanka-based global apparel manufacturer Hela Clothing has taken a 50% stake in Indonesia's Submiri Intimates Apparel Plc in a move that sees the creation of a new joint venture project to produce intimate products at Ethiopia's Hawassa Industrial Park.
---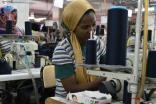 Ethiopia landmark fund protects garment industry jobs 3 Nov 2020
The UK and Germany have set up a landmark US$6.5m fund aimed at saving thousands of jobs in Ethiopia's textile and garment industry while helping to support the country's economic recovery from the Covid-19 pandemic.
---
Construction starts on new garment park in Hawassa 25 Sep 2020
Work has begin on a new garment park in the Ethiopian city of Hawassa, located 140 miles south of the capital Addis Ababa – already the location of the country's flagship Hawassa Industrial Park.
---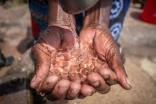 Aid by Trade leads Ethiopia water stewardship programme 12 Aug 2020
The Aid by Trade Foundation (AbTF) has launched a collaborative three-year project in Ethiopia to tackle water pollution from the textile and apparel sector.
---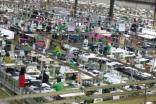 Unions take action as Ethiopia factories slow to react to Covid 18 Jun 2020
IndustriAll Global Union affiliate the Industrial Federation of Textile Leather Garment Workers Trade Union (IFTLGWTU) is carrying out Covid-19 awareness campaigns aimed at its members in garment and textile factories in Ethiopia, where it is concerned by the slow pace at which some factories are reacting to the pandemic.
---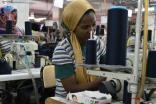 ZDHC tackles textile chemicals training in Ethiopia 3 Jun 2020
The ZDHC Foundation is partnering with the German government and Dow Europe GmbH on a project aimed at building a safer and more eco-friendly textile and apparel industry in Ethiopia.
---
Hela Clothing recognised for workforce inclusivity in Ethiopia 23 Dec 2019
Hela Clothing, the Sri Lanka based global apparel manufacturer, has been named the Most Inclusive Employer of the Year in Ethiopia.
---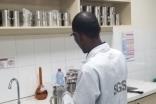 Apparel testing lab opens at Ethiopia's Hawassa Industrial Park 29 Nov 2019
Verification, testing and certification company SGS has opened a new apparel and textile testing laboratory in Ethiopia – one of East Africa's most important textile and garment manufacturing sites.
---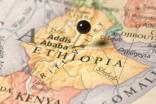 Ethiopia garment unions agree need for collective action 28 Nov 2019
Leaders from factory unions in Ethiopia's textile and garment sector have agreed to work together towards a common collective bargaining strategy following a meeting in Addis Ababa this week. 
---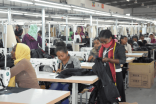 Japan's Itochu confirms support for Ethiopia garment sector 16 Sep 2019
Japan's Itochu Corporation has signed an agreement with the Ethiopian Textile Industry Development Institute and the Ethiopian Investment Commission to further develop the African nation's growing textile and clothing industry.