Finland: Latest apparel and textile news & analysis
Latest Insights
Partnership will further cellulosic fibre technologies 12 Jul 2017
Brazilian forestry company Fibria, the world's leading producer of eucalyptus pulp from planted forests, has partnered with Spinnova to further develop the Finnish startup's sustainable technologies for making cellulosic fibres.
Latest News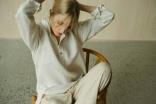 Spinnova unveils first apparel under takeback and reuse concept 10 Nov 2020
Finnish sustainable fibre producer Spinnova has launched the first garment under its The Collection of Tomorrow concept, which aims to develop fully circular products using only renewable resources.
---
Bestseller and Spinnova explore new fibre collaboration 24 Sep 2020
Danish multi-brand retailer Bestseller is teaming up with Finnish fibre producer Spinnova on a joint product development initiative to determine which of the fashion company's ranges will best suit its new sustainable wood-based fibres.
---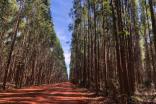 Consumers consider wood a sustainable textile raw material 8 Sep 2020
A new survey by Finnish fibre company Spinnova has found that attitudes towards textile materials and sustainability are changing, with the majority of consumers considering wood a sustainable textile raw material, more so than cotton.
---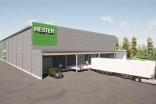 Finland pushes circularity with new textile processing plant 27 Aug 2020
The Nordic countries' first industrial end-of-life textile refinement plant is to open in Finland next year as part of a wider bid to begin processing textile waste as an industrial raw material. 
---
Spinnova in recruitment drive to scale green fibre production 18 Aug 2020
Finnish fibre company Spinnova has named former Reima executive Shahriare Mahmood as its sustainability director amid a batch of new appointments as the firm prepares to commercialise its sustainable wood-based fibre.
---
Spinnova to develop green inherent dyeing process 4 Jun 2020
Finnish fibre company Spinnova has partnered with global chemicals company Kemira to develop a sustainable inherent dyeing method it claims could disrupt the process of dyeing apparel, including denim.
---
Research scales up to replace plastics with bio-based fibres 20 Apr 2020
More than 50 companies have joined forces in a three-year pilot project to scale up the use of natural fibre based materials to replace plastics in a number of products, including textiles.
---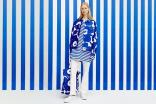 Marimekko sees bright future for Spinnova fabrics 28 Feb 2020
Finnish fibre company Spinnova has revealed the first printed clothing made from its wood-based fibre under a partnership with the Marimekko fashion group.
---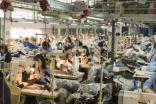 More calls for EU law on human rights in supply chains 2 Dec 2019
Over 100 civil society organisation and trade unions are backing calls for the European Union (EU) to develop effective legislation to tackle human rights and environmental abuses in company supply chains.
---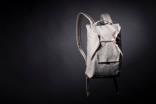 Spinnova and Bergans unveil takeback and reuse concept 29 Nov 2019
Finnish sustainable fibre producer Spinnova has launched a fully circular, subscription-based takeback and reuse concept as part of its collaboration with sustainable outdoor brand Bergans.