France: Latest apparel and textile news & analysis
Latest Insights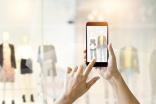 Why personalisation isn't the future – it's the present 16 Aug 2019
A shift from traditional mass manufacturing to more agile production with multiple capsule collections and scaled personalised production is being driven by hyper-connected consumers who thrive on instant gratification. For brands and retailers the challenge is to listen to what consumers want, and produce the right products at the right quantities for the right audience – which is where digitalisation and analytics comes in.
---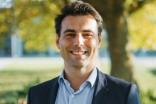 Decathlon makes a leap on environmental labelling – and it wants to share the data 6 Dec 2018
Global sporting goods retailer Decathlon is nearing the finishing line on a decade-long project that will see all textile and footwear items labelled with their environmental impact by the end of next year. The data is also enabling more eco-friendly design – and will be made freely available to other companies, as Raffaele Duby, sustainable development leader for product and design, tells just-style.
---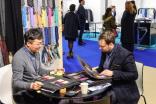 Emerging countries struggle to grow EU market share 11 Apr 2018
Garment exporters in developing countries are being actively encouraged to seek European orders through various trade agreements, government policies and foreign assistance. But there is also frustration that successful export countries continue to enjoy preferential treatment.
---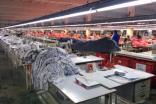 OECD supply chain guidance moves towards implementation 16 Feb 2018
Clothing and textile companies are grappling with new good practice guidance in supply chain management in the garment and footwear sector, which was released by the Organisation for Economic Development & Cooperation (OECD) in May last year.
---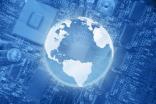 Lectra takes innovation to next level with Industry 4.0 11 Apr 2017
Smarter and better connected equipment and software, tools that are tailored to individual industries and end-users, and the use of big data to drive efficiency and responsiveness are all part of the new offering planned by technology specialist Lectra as it sets its sights on the Industry 4.0 era.
Latest News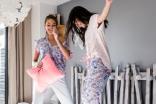 GilClaude picks PLM to boost traceability 25 Nov 2020
French clothing manufacturer GilClaude has invested in a new Product Lifecycle Management (PLM) solution to bolster transparency and productivity.
---
Messe Frankfurt France cancels February trade fairs 5 Nov 2020
Messe Frankfurt France, the organiser of international textile fairs for the fashion industry, has cancelled its February 2021 events as a second wave of Covid-19 infections sweeps across Europe and leads to fresh lockdown restrictions.
---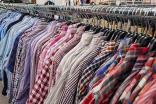 Global fashion resale market seen growing 20% a year 23 Oct 2020
The share of secondhand clothing in closets is predicted to grow from 21% in 2020 to 27% in 2023 as the impact of the Covid-19 pandemic has accelerated mounting environmental concerns among consumers.
---
Zadig&Voltaire upgrades to cloud-based ERP solution 2 Oct 2020
French ready-to-wear brand Zadig&Voltaire is upgrading to a cloud-based enterprise resource planning (ERP) solution to manage its end-to-end fashion processes.
---
Minelli deploys commerce platform to speed digital shift 29 Sep 2020
Minelli, the shoe brand of French fashion group Vivarte, has deployed a unified commerce platform across its European operations in a bid to speed up its shift towards digital retailing.
---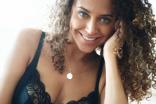 Wolf Lingerie picks PLM to manage product quality 25 Sep 2020
French corsetry specialist Wolf Lingerie has implemented Centric Software's Product Lifecycle Management (PLM) Final Inspection module to further enrich its PLM solution capabilities.
---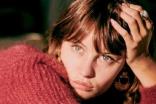 Sézane simplifies processes with PLM 15 Sep 2020
French fashion brand Sézane has implemented a new Product Lifecycle Management (PLM) solution to help streamline its operations and boost its design teams.
---
Messe Frankfurt France shows under new banner 11 Sep 2020
The fashion and textile events offered by the French subsidiary of Messe Frankfurt will now come together under the new banner of Texworld Evolution Paris.
---
Première Vision September show replaced by digital event 28 Aug 2020
The September edition of the Première Vision (PV) fabric trade show has been cancelled in line with new French government coronavirus regulations – and will be replaced by an "exclusively digital" version.
---
Eurofins AQM becomes verifier body for SLCP 21 Jul 2020
Eurofins AQM has been approved as a verifier body for the Social & Labor Convergence Program (SLCP), joining over 200 signatories in working towards improving working conditions through converged assessment and collaborative action.
Latest blogs
Say goodbye to posture problems 27 Jan 2014
Problems with posture are set to be a thing of the past, with the introduction of a T-shirt designed to make the wearer stand up tall again.