Germany: Latest apparel and textile news & analysis
Latest Insights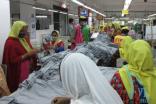 Three ways to build back better for garment workers 7 Oct 2020
To mark this year's World Decent Work Day, Jennifer Schappert, executive director of ACT (Action, Collaboration, Transformation), explains why ensuring all parties are at the negotiating table, responsible purchasing practices, and finding fast and effective solutions to disputes are critical steps to helping the global garment industry build back better for workers.
---
Incoming German supply chain law will weaken SMEs 20 Jul 2020
Germany's government is to introduce a law that will force companies to ensure human rights and social minimum standards are met in their supply chains, a move the country's textile trade body says is a "slap in the face" for the German economy.
---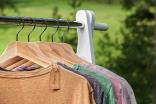 Sustainable sourcing at scale still a far-off dream 18 Oct 2019
Sustainable sourcing is fast becoming a top priority for fashion companies – yet a new survey of sourcing executives reveals major hurdles to reaching their goals include a lack of international standards or clear definitions on sustainability, and problems with the cost and availability of materials. 
---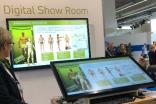 Texprocess 2019 – New solutions for speed and efficiency 14 Jun 2019
Industry 4.0 remained a buzz-word at the recent Texprocess and Techtextil technology trade shows in Frankfurt, Germany, with new tools allowing data to flow seamlessly from digital design and development all the way through the supply chain to help garment manufacturers cut costs, improve quality, increase productivity, speed time-to-market, reduce waste and stay competitive. Other highlights included virtual fit solutions, a new 3D body scanner, and robot-assisted sewing.
---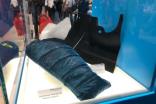 Texprocess & Techtextil 2019 – Material innovations 10 Jun 2019
A number of new fibre and fabric concepts were on show alongside eco-innovations for clothing and footwear at the recent Texprocess and Techtextil trade shows in Frankfurt, Germany. A new line of identification threads, the "perfect alternative" to down, and a water-based breathable imitation leather were among some of the highlights.
Latest News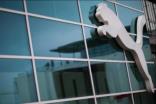 Puma celebrates Q3 sales and profit rebound 28 Oct 2020
Puma is celebrating a rebound of sales and profitability in the third quarter, boosted by additional demand following a weak second-quarter, but the group is entering the final three months of the year with caution due to continued uncertainty surrounding Covid-19.
---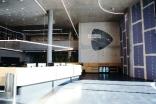 Zalando acquires body scanning tech firm Fision 22 Oct 2020
German fashion e-tailer Zalando has acquired Swiss mobile body scanning developer Fision AG as part of its bid to solve the fashion industry's key challenge of size and fit.
---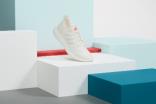 Adidas enlists consumer help to close the loop 21 Oct 2020
German sportswear giant Adidas is turning to consumers to help better understand how it can close the loop as part of its 'Made to be Remade' project.
---
Performance Days goes virtual for December edition 21 Oct 2020
The organisers of Performance Days have cancelled this year's physical December edition of the functional fabric fair in favour of a digital event amid an increasing number of Covid-19 infections and further international travel bans.
---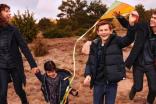 s.Oliver streamlines product development with PLM 12 Oct 2020
German fashion company s.Oliver has implemented a new Product Lifecycle Management (PLM) solution to help reduce lead times by almost half and accelerate the speed at which designers can create new styles by leveraging 3D technology to eliminate samples.
---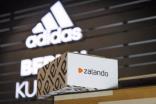 Zalando ups FY guidance again following strong Q3 9 Oct 2020
German fashion e-tailer Zalando has again raised its full-year outlook after seeing strong and profitable growth as consumer demand surged in the third quarter.
---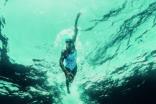 Adidas to invest in sustainable materials with first green bond 30 Sep 2020
German sportswear giant Adidas has placed its first 'green bond' as part of plans by the company to execute on its long-term sustainability roadmap, while also optimising its capital structure and financing costs.
---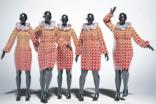 Hohenstein drives fit accuracy with new digital lab 29 Sep 2020
Testing services provider Hohenstein has developed a new Digital Fitting Lab it says gives brands, retailers, and suppliers access to advanced 3D design, fitting and visualisation services to implement or supplement their 3D design process.
---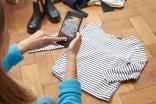 Zalando launches Pre-Owned as a new fashion category 21 Sep 2020
German fashion e-tailer Zalando has launched its new 'Pre-owned' offer in Germany and Spain today (21 September), with plans to roll out the model in Belgium, France, the Netherlands and Poland next month. 
---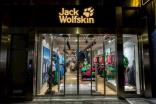 Jack Wolfskin rolls out Germany's 'Green button' eco-label 17 Sep 2020
Outdoor gear and clothing retailer Jack Wolfskin is rolling out products bearing the 'Grüner Knopf' (Green Button) textile seal – the German government's eco-label for sustainable clothing and textiles.
Latest blogs
World Sports Forum to focus on new markets 23 Jan 2015
Anyone heading to ISPO Munich next month for what is arguably the world's largest multi-segment sports exhibition, should also try to take in the World Sports Forum event on 'Entering and Exploring new Markets.'
---

Adidas joins world's most sustainable companies 22 Jan 2015
German sporting goods giant Adidas Group has been named as the world's third most sustainable company this year, according to a ranking released by Toronto-based media company Corporate Knights to coincide with the World Economic Forum in Davos, Switzerland.
---
Esprit launches vegan hantags 30 Jul 2014
Hong Kong-listed fashion brand Esprit is introducing vegan hangtags, in a bid to increase transparency in textile labelling and better inform conscious consumers.