Greece: Latest apparel and textile news & analysis
Latest Insights

Greek apparel sector resilient in troubled times 13 Mar 2012
These are dark times for Greece's textiles and clothing industry, which has been particularly hard hit by the country's economic woes.
Latest News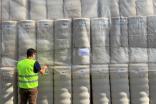 The Better Cotton Initiative launches in Greece 21 Dec 2020
The Better Cotton Initiative (BCI) has announced that the Greek AGRO-2 Integrated Management Standards have been successfully benchmarked as equivalent to the Better Cotton Standard System.
---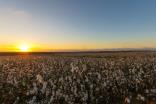 Wrangler takes sustainable cotton programme to Europe 3 Feb 2020
US jeans giant Wrangler has launched its sustainable cotton programme in Europe as it looks to advance traceability in the supply chain.
---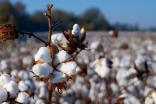 Thrakika quality drive sees ginned cotton levels fall in 2018 18 Apr 2019
Greek cotton ginning mill Thrakika says a recent drive to increase production of higher quality cotton has led to a dip in output during 2018.
---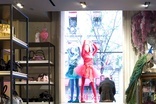 GREECE: Folli Follie eyes internationalisation with Authentic Brands deal 25 Apr 2014
Greek fashion company Folli Follie is looking to internationalise its portfolio as part of plans to expand Juicy Couture in Europe, following the agreement of a wholesale and distribution deal with Authentic Brands in the region.
---
GREECE: Folli Follie inks Juicy Couture distribution deal 14 Jan 2014
Greek fashion company Folli Follie has reached an agreement with Authentic Brands Group to assume the exclusive wholesale and retail distribution rights for the Juicy Couture brand in Continental Europe, the UK, Ireland and Cyprus.
---
GREECE: Business leader upset at Sprider Stores collapse 7 Oct 2013
The leader of Greece's business community has told just-style that the collapse of the Sprider Stores chain highlights why the Greek government needs "to restart growth".
---
GREECE: EU probes state aid for United Textiles 27 Oct 2010
The European Commission (EC) is to investigate measures taken by the Greek government to help textile producer United Textiles, amid concerns it might have breached EU state aid rules.
---
GREECE: Elmec in retail talks with Ermenegildo Zegna 29 Apr 2010
Fashion and footwear firm Elmec Sport SA is in talks to distribute Italian men's wear label Ermenegildo Zegna in Greece.
---
GREECE: Elmec signs Ugg Australia distribution deal 3 Apr 2009
Elmec Sport has signed an exclusive deal with Deckers Outdoor Corporation to distribute the Ugg Australia footwear brand in a number of local markets.
---
GREECE: EC OKs rescue package for textile firm 17 Jul 2008
A EUR2.4m (US$3.8m) loan guarantee rescue package from the Greek government for yarn producer Varvaressos has been approved by the European Commission.