Guatemala: Latest apparel and textile news & analysis
Latest Insights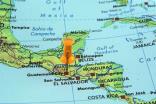 Guatemala garment workers on the frontline of the pandemic 4 Jun 2020
Reports of a Covid-19 outbreak in a Guatemalan garment factory last week have sent shockwaves across the region, fuelling calls for tougher action to ensure garment workers are provided with sufficient personal protective equipment (PPE).
---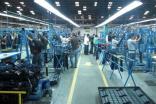 Guatemala makers eye technology to boost efficiency 16 Mar 2020
Guatemala's apparel and textile industry is looking to technology to boost output and efficiency and offset a rise in production costs.
---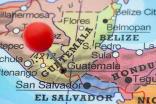 Coronavirus pressures Central America garment exports 9 Mar 2020
The growing coronavirus epidemic continues to cast a shadow on Central America's garment export and deliveries, with Nicaragua now forecasting a full-year export decline and Guatemala also acknowledging its apparel shipments face delays.
---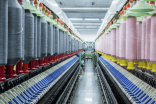 Central America makers face delays due to coronavirus 28 Feb 2020
Central American garment suppliers are fretting over delays of up to a month in essential Chinese fabric supplies as a result of the coronavirus (Covid-19) outbreak.
---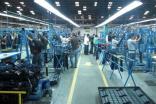 Trade turbulence weighs on Central America apparel 29 Nov 2019
Central America's textile and apparel exports are on course to miss growth targets this year as Trump's impeachment concerns and rising political instability in Latin America cripple orders and freeze investments.
Latest News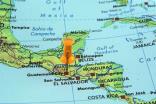 Guatemala's Startex says demand spike will now keep it open – Update 22 May 2020
Sportswear and knitwear manufacturer Startex is to close for up to two months as US clients owe it $10m in unpaid orders and new restrictions to contain surging Covid-19 cases hamper workers' ability to reach its 1,400-strong site in Guatemala City. 
---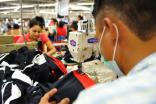 Virus seen halving Central American garment exports 29 Apr 2020
Central America's apparel exports will likely hover at $4bn to $5bn this year as the coronavirus pandemic slashes the impoverished region's shipments by 50%, observers say. 
---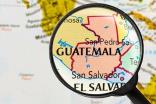 Startex bucks trade war with high apparel growth hopes 3 Jan 2020
Startex, a fast-growing Guatemalan full-package apparel maker, has skirted some of the headwinds that the US-China trade war have brought to Central America, with expectations of huge growth this year, its president tells just-style.
---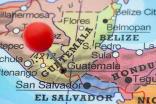 Guatemala political crisis not yet hurting apparel exports 31 Oct 2018
Guatemala's turbulent political climate is eroding domestic business confidence, although the impact on textile exports – which depend heavily on the United States market – remains to be seen.
---
Unifi ends joint venture talks in Guatemala 17 Jul 2018
US yarn maker Unifi has put an end to its joint venture discussions in Guatemala to further expand the geographic footprint of its Repreve recycled filament fibre.
---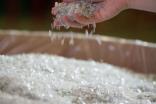 Unifi signs letter of intent to form Guatemala JV 2 Aug 2017
US yarn maker Unifi has inked a non-binding letter of intent to form a joint venture in Guatemala as part of a bid to further expand the geographic footprint of its Repreve recycled filament fibre.
---
Guatemala's Iris Textiles to launch recycled clothing line 7 Jun 2017
Guatemalan eco-friendly apparel, yarn and fabric maker Iris Textiles is set to launch a recycled apparel line as it works to transform its business into a sustainable fashion supplier.
---
PLM to help Denimatrix streamline product development 22 Mar 2016
While product lifecycle management (PLM) software is more traditionally used by retailers and brands, Guatemala's leading fashion denim producer Denimatrix has also recognised the potential of such a tool when it comes to improving the efficiency and speed of key product development and pre-production processes – including sampling, costings, and bill of materials. 
---
Guatemala joins EFTA-Central America FTA 30 Jun 2015
Guatemala has become the first country to join the EFTA-Central American Free Trade Agreement (FTA), in a move that will help enhance economic ties and promote trade and investment between the country and EFTA states.
---
Denimatrix selects planning tool to support growth 3 Jun 2015
Guatemala's leading fashion denim producer, Denimatrix, is implementing Fast React's Evolve solution to help reduce lead times and work in progress, as well as improving productivity.