Haiti: Latest apparel and textile news & analysis
Latest Insights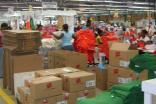 Haiti's apparel exports seen rising despite turmoil  26 Mar 2019
Haiti's apparel exports are set to rise 8% this year despite political turmoil that has seen several factories in the capital Port Au Prince area shutter in recent months.
---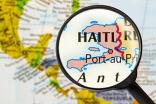 Haiti garment makers hopeful on future expansion 12 Sep 2018
Garment manufacturing industry insiders in Haiti are optimistic that the sector can continue expanding in size, as long as the Caribbean country's government delivers economic and social stability.
---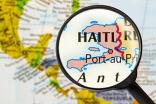 Haiti garment industry says union wage claims unrealistic – Update 3 Aug 2017
Haiti's garment industry has struck back at demands by workers' unions for additional salary increases after the government approved a 16% minimum wage hike last week, saying that they are insensible and that negotiations are closed.
---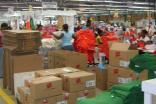 Haiti garment exports set to rise despite hurricane 13 Oct 2016
Despite the wreckage wrought on Haiti by Hurricane Matthew, the country's textile and garment exports are expected to rise 10% to roughly US$550m this year – as the bulk of the industry's factories are located outside its impact zone, industry executives have told just-style. 
---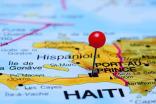 Bright outlook for Haiti's apparel industry in 2016 17 Feb 2016
The prospects look bright for Haiti's apparel industry in 2016 after a number of important milestones were reached last year, says Mark D'Sa, senior advisor for industrial development in Haiti at the US Department of State.
Latest News
Haiti duty-free apparel limit down 10.3% in year ahead 5 Jan 2021
The amount of apparel that can be shipped duty-free from Haiti to the United States over the next year is to fall by 10.3%.
---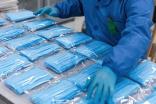 Pandemic hits orders in Haiti but potential in PPE spotted 18 Dec 2020
Clothing manufacturers in Haiti have revealed they expect at least a 30% loss in revenues as a result of the Covid pandemic, but the same study shows there is significant opportunity in the production of personal protective equipment (PPE), which could attract new investment and save thousands of jobs.
---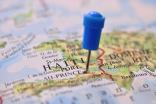 Haiti currency appreciation "intolerable" for sourcing 7 Oct 2020
A "severe and sudden" appreciation of the Haitian currency is causing concern for US apparel brands, retailers and importers, who say the resulting uncertainty makes Haiti uncompetitive and undermines its business and investment environment.
---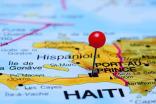 Haiti workers and employers clash over union links? 3 Sep 2020
Tensions are reportedly rising in Haiti's garment industry where IndustriAll global union affiliate GOSTTRA says the persistent problem of non-compliance with social security payments in the industry has recently come to a head with disastrous consequences.
---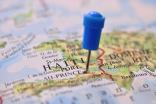 Haiti textile production to restart despite virus fears 16 Apr 2020
Haiti plans to reopen its key textile industry next week, Prime Minister Joseph Jouthe has declared, as the initial term of the country's state of emergency comes to an end.
---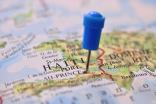 Annual limit on Haiti duty-free apparel edges up again 23 Dec 2019
The annual limit on duty-free apparel shipped from Haiti to the United States over the next year has been raised by 1.1%.
---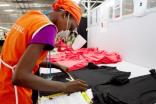 Haiti apparel exports lead Caribbean trade programme 9 Oct 2019
Haiti's apparel sector continues to be one of the main beneficiaries of the Caribbean Basin Economic Recovery Act (CBERA) – but US T-shirt producers are most likely to have faced negative effects due to competition from imports under the trade preference programme.
---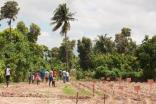 Haiti returns to cotton supply chain for first time in 30 years 13 Feb 2019
US outdoor apparel and footwear giant Timberland has participated in Haiti's first commercial cotton harvest in three decades after working to help the country make its return to the cotton supply chain.
---
Annual limit on Haiti duty-free apparel raised again 20 Dec 2018
The annual limit on duty-free apparel shipped from Haiti to the United States over the next year has been raised by 3.1%.
---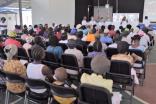 Asian-owned factories help grow Haiti garment sector 22 Nov 2018
By this time next year, there could be as many as 30 garment manufacturing factories that are owned and operated by Asia-based companies in Haiti, according to Georges Sassine, president of the Association des Industries d'Haïti (ADIH).