Honduras: Latest apparel and textile news & analysis
Latest Insights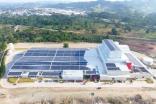 Utexa yarn mill helping Honduras to get back on track 13 Oct 2020
Set up two years ago to give a boost to Central America's apparel production, the Utexa synthetic yarn plant in Honduras most recently played a pivotal role in US PPE supply chains. Navigating the Covid-19 pandemic has been a rollercoaster ride, general director Eric Joo tells just-style – and one that proves the importance of collaboration.
---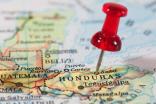 Grupo Kattan mulls $70m wovens facility in Honduras 25 Feb 2020
Manufacturing giant Grupo Kattan is seeking a venture partner to help build a $70m woven fabric plant in Honduras, the company's president and owner, Jacobo Kattan, has told just-style.
---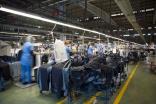 Honduras eyes 10% apparel export hike on US orders 21 Jan 2020
The apparel industry in Honduras is betting that US demand for its key T-shirt and underwear products will rise this year, boosting exports by 10% to $2.9bn and mirroring a similar performance in 2019.
---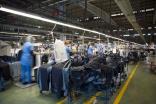 Honduras sets sights on hike in activewear exports 21 Sep 2017
Honduras is making an aggressive push to attract new textile and apparel industry investment – with the goal of becoming the Americas' leading exporter of synthetic yarns and activewear.
---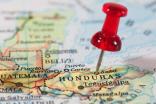 Honduras hopes to invest $3.4bn to double apparel exports 13 Jun 2016
Honduras is set to more than double apparel exports and production as part of a new $3.4bn development plan, according to a top industry executive.
Latest News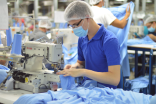 Elcatex Group digitises garment costing process 4 Nov 2020
Honduras based manufacturing giant Elcatex Group has digitised the garment costing process as part of plans to improve manufacturing efficiency and boost future commercial resilience post Covid-19. 
---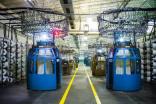 Elcatex secures $100m loan to bolster Honduras production 16 Jul 2020
The Inter-American Development Bank (IDB) has loaned US$96m to Honduran textiles and apparel manufacturer Grupo Elcatex to help it bolster production and exports.
---
HanesBrands awarded for CSR work in Latin America factories 14 Feb 2020
Basic apparel and activewear maker HanesBrands has been awarded two more accolades for best practices in corporate social responsibility at its manufacturing operations in Central America and the Caribbean.
---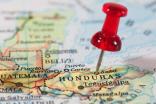 Honduras maquila industry investment to boost jobs 3 Dec 2019
Honduras expects a significant increase in private investment – and around 15,000 new jobs in the country's maquila (manufacturing) sector – by 2020 thanks to various agreements reached by the government.
---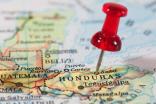 Honduras apparel workers secure 5-year wage hike 4 Jan 2019
Textile and apparel workers in Honduras are to receive a near 40% hike in wages over the next five years, after a historic agreement was approved with worker and employer representatives.
---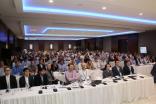 250 execs attend Apparel Summit of the Americas 7 Dec 2018
More than 250 executives from 125 organisations attended this year's Apparel Summit of the Americas in San Pedro Sula, Honduras, making it the largest event of the year for organiser the Americas Apparel Producers' Network (AAPN).
---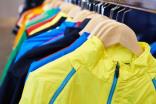 Honduras raises $1bn in textile investments under 2020 plan 12 Nov 2018
Honduras has raised over $1bn or about one-third of the $3bn needed to transform its textiles industry as part of the Honduras 2020 development plan, a top executive has told just-style, admitting the initiative is facing heavy delays. 
---
Honduras to host Apparel Summit of the Americas 7 Nov 2018
Some of the biggest names in US activewear will assemble in Honduras later this month for the Apparel Summit of the Americas where attendees can tour the new United Textiles of Americas (UTEXA) synthetic yarn spinning operation.
---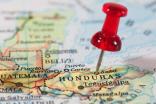 Honduras 2020 plan challenged as migrant caravan surges 24 Oct 2018
Unions in Honduras are set to demand a 24% salary hike as part of negotiations to increase apparel minimum wages as a swelling migrant caravan continues to approach the US, a leading official has told just-style.
---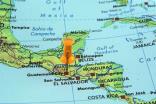 Expanded Central America customs bloc speeds apparel trade 2 Oct 2018
The expansion of the Central American Customs Union into a three-country bloc – with El Salvador joining Guatemala and Honduras to forge a light border trading zone of more than 32m people – has been welcomed by the industry association representing the Honduras clothing sector.