Hong Kong: Latest apparel and textile news & analysis
Latest Insights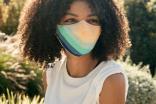 TAL Apparel raises the bar on face masks 25 Nov 2020
Having built its reputation as an 'Innofacturer' of added value clothing, it was a logical next step for Hong Kong-based garment giant TAL Apparel to apply this same approach to reinventing the face mask – as CEO Roger Lee explains.
---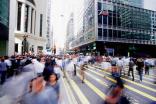 Hong Kong transitioning to global digital supply chain hub 23 Nov 2020
In the wake of the pandemic, companies have begun assessing the viability of globally distributed production, while e-commerce is altering how people buy, and what they buy. For Hong Kong, these developments are important as its role evolves into a leading sourcing and digital supply-chain services hub, according to a new report.
---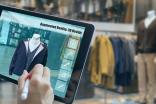 Fung-owned Cobalt Knitwear pushes hard on 3D virtual design 31 Jul 2020
The Covid-19 pandemic has changed the way Fung Group-owned Cobalt Knitwear is looking to the future, with customers now pushing harder on 3D virtual design and investment in antimicrobials seen as key to adding value to its yarns.
---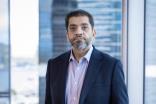 Has the apparel sourcing bubble burst? 21 Jul 2020
For Ranjan Mahtani, chairman and CEO at Epic Group, one of the world's largest clothing manufacturers, the global Covid-19 pandemic is the final straw. He believes the time has finally come for brands, retailers and their suppliers to take stock, re-evaluate current practices – and redefine their roles for the future.
---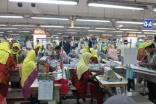 Covid-19 pandemic accelerates existing sourcing trends 17 Jul 2020
Rather than redrawing global sourcing maps, the Covid-19 pandemic has accelerated and deepened a number of pre-existing trends – including a diversification of supplier portfolios – new research suggests.
Latest News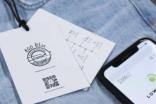 Crystal Denim launches 4Zero digital showroom 18 Nov 2020
The denim division of Hong Kong based manufacturing giant Crystal International Group has launched a digital showroom to share the sustainability efforts that have gone into the production of its 4Zero jeans. 
---
New QIMA platform helps monitor quality and compliance 16 Oct 2020
A new smart platform has been launched to connect brands and retailers with their entire supply network, enabling real-time visibility of their full supply ecosystem and a shared view of quality performance. 
---
New leadership at Li & Fung as Phi named CEO 9 Oct 2020
Hong Kong-based sourcing giant Li & Fung Limited has promoted group president Joseph Phi to group chief executive officer, while current CEO Spencer Fung succeeds William Fung as executive chairman. 
---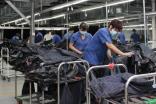 Crystal eyes ambitious sustainability targets for denim in 2022 11 Sep 2020
Hong Kong garment manufacturer Crystal International is eyeing greater reductions in freshwater consumption and carbon footprint in its denim arm for 2022, despite falling short of some targets for 2019.
---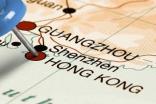 New US labelling rules unlikely to hurt Hong Kong trade 4 Sep 2020
Industry observers are confident that new US labelling rules for goods made in Hong Kong will not significantly harm clothing traders and manufacturers operating from the territory.
---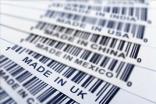 China textile and apparel sourcing down but not out 4 Sep 2020
While China continues takes the crown for global sourcing, its dominance is noticeably less dramatic compared to previous years, particularly in the textile and apparel industry, a new report has found.
---
Li & Fung appoints Rana to integrate supply chain solutions 3 Sep 2020
Hong Kong sourcing giant Li & Fung has appointed long-term company executive Deepika Rana as chief customer officer to integrate the company's supply chain solutions.
---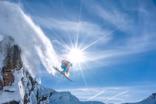 Lever Style adds technical outerwear with latest acquisition 28 Aug 2020
Hong Kong listed fashion supply chain manager Lever Style Corporation is adding technical apparel capabilities with its second acquisition in the space of a month.
---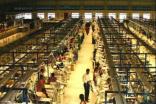 Global fashion supply chain hit by 61 fires in July 17 Aug 2020
A new report suggests there were 61 fires in the fashion industry supply chain in July, with India the worst country to be affected.
---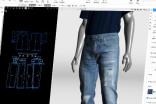 Crystal International scales up virtual sampling 14 Aug 2020
Hong Kong based manufacturing giant Crystal International Group has been scaling up its use of 3D virtual sampling, and expects to use the technology in 80% of the products that it develops by next year.