India: Latest apparel and textile news & analysis
Latest Insights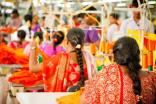 Shaping a sustainable future for India's fashion industry 16 Oct 2020
A perfect storm of innovation and opportunity means the Indian fashion and textile sectors are accelerating towards sustainability and circularity, according to a new report analysing the Indian supply chain from raw materials through to end-of-use.
---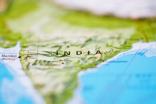 Worker shortages continue to weigh on India clothing sector 7 Sep 2020
Indian apparel exporters continue to face severe labour shortages, limiting the orders they can accept and undermining the quality of their work – even though the country's five months-long Covid-19 related lockdown has largely been lifted. 
---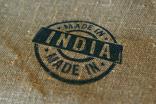 What happens when the dust settles? Stretching the safety net for India's invisible workers 17 Aug 2020
Covid-19 is a wake-up call to improve protections for India's apparel sector workers, including the informal home-based women labourers who remain an invisible part of the supply chain.
---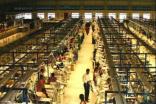 India apparel exporters face worker shortages as orders resume 15 Jun 2020
Export-oriented Indian garment manufacturers emerging from lockdown are struggling to fulfil new orders due to severe labour shortages caused by the continuing migration of workers to their traditional village homes. 
---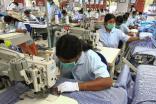 India lockdown of little impact as orders already cancelled 27 Mar 2020
The three-week lockdown ordered by the Indian government from Wednesday (25 March) to contain the spread of the coronavirus will have a limited impact on apparel exporters because production is already largely halted by a wave of order cancellations.
Latest News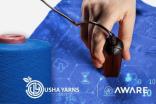 Usha Yarns to verify 100% recycled cotton yarn 24 Nov 2020
Usha Yarns, one of India's largest producers of recycled knitting yarns, has entered into a strategic partnership with Dutch fibre solutions firm The Movement to verify a fully traceable recycled cotton yarn.
---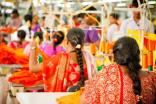 Brands caught in crossfire as India factory workers allege abuse 19 Nov 2020
Four major brands have found themselves caught in the crossfire after allegations of worker abuse surfaced at garment supplier factories in India.
---
Amazon inks MoU with Silk Mark Organization of India 10 Nov 2020
Amazon India has signed a Memorandum of Understanding (MoU) with the Silk Mark Organization of India (SMOI), which will see the platform launch an exclusive Silk Mark Store with Silk Mark labelled products through multiple sellers associated with the organisation – a move that will have a "significant impact" on the lives of numerous weavers and craftsmen associated with more than 4,200 Silk Mark Authorised Users across the country.
---
Blast resulting in textile factory collapse kills 12 9 Nov 2020
An explosion in a chemical factory in India has led to the collapse of an adjacent textile factory, killing 12 people.
---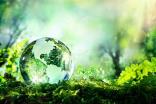 Birla Cellulose maps 100% of forest sources on GreenTrack 3 Nov 2020
Birla Cellulose, the pulp and fibre business of Indian textile conglomerate Aditya Birla Group, has partnered with dissolving pulp giant Sappi to provide visibility of its sourcing practices through the GreenTrack traceability platform.
---
Fake organic cotton found by GOTS in India 2 Nov 2020
An investigation into organic cotton fraud in India has revealed 20,000 metric tonnes of cotton were incorrectly certified as organic through a scam abusing the Indian government certification system.
---
Gartex Texprocess India to launch in 2021 as hybrid event 2 Nov 2020
Garment and textile manufacturing exhibition Gartex Texprocess India is to become a hybrid event next year, held alongside Screen Print India.
---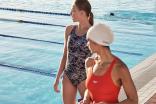 WRAP probes Speedo and Jockey partner in India 15 Oct 2020
US-based Worldwide Responsible Accredited Production (WRAP) has begun a probe into the Indian licensee of Jockey International and Speedo, after accusations of human rights abuses at one of its factories.
---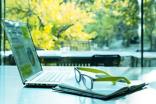 Aditya Birla "low Risk" in CanopyStyle viscose audit 15 Oct 2020
Indian textile conglomerate Aditya Birla has completed its second CanopyStyle Audit, the results of which show the company's current supply chain is again at low risk of sourcing wood from ancient and endangered forests or other controversial sources.
---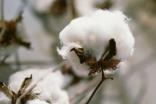 Fairtrade secures funding for Indian cotton farmers 7 Oct 2020
Fairtrade has received EUR80,000 (US$94,225) in funding from German development agency GIZ to support smallholder cotton farmers fighting the impact of Covid-19 in India.