Ireland: Latest apparel and textile news & analysis
Latest News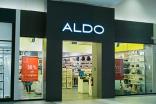 Aldo Group prepares to exit Ireland amid Covid-19 pressures 20 May 2020
Canada-based footwear retailer and distributor Aldo Group has begun proceedings to appoint a liquidator for its Ireland business due to the impact of the coronavirus pandemic.
---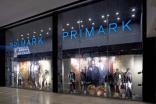 Primark to pay wages at factories of cancelled orders 3 Apr 2020
UK value fashion retailer Primark has set up a fund to cover the wages component of orders that it cancelled in Bangladesh, Cambodia, India, Myanmar, Pakistan, Sri Lanka and Vietnam because of the coronavirus pandemic.
---
Ireland rolls out plan to tackle fast fashion waste 7 Jan 2020
Ireland is rolling out a plan to tackle the issue of fast fashion disposal.
---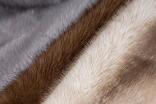 Ireland approves phasing out of fur farming 27 Jun 2019
Ireland is set to become the 15th country in the European Union to ban fur farming after the country's cabinet approved a phased ban this week.
---

IRELAND: 700 jobs saved in Elverys management buyout 1 Apr 2014
Around 700 jobs have been saved as a result of a management buyout of Irish sportswear chain Elverys, which has been in examinership since February.
---
IRELAND: A-Wear falls into receivership, stores to close 2 Dec 2013
Irish clothing retail chain A-Wear has fallen into receivership, with some of its stores set to close.
---
IRELAND: Wellman invests in Mullagh facility upgrade 1 Nov 2013
Wellman International Limited is to invest EUR5m (US$6.7m) in an upgrade of its operations in Mullagh, Co Cavan.
---
IRELAND: M&S to close four stores, cut 180 jobs 8 Aug 2013
UK retailer Marks and Spencer is to close four stores in the Republic of Ireland, resulting in 180 job losses.
---
IRELAND: Monsoon Accessorize exits court rescue process 17 Jun 2013
Apparel and accessories retailer Monsoon Accessorize Ireland has excited examinership - a process in Irish law where court protection is obtained to assist the survival of a company - in a move that safeguards 200 jobs.
---
IRELAND: Awear implements Jesta IS Vision Suite 30 Jul 2012
Irish fashion brand and retailer Awear has implemented the Jesta IS Vision Suite to manage its enterprise and store operations.