Japan: Latest apparel and textile news & analysis
Latest Insights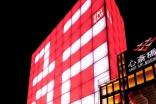 Japan's apparel market – Key selling and sourcing trends 23 Oct 2019
Japan is not only one of the world's largest apparel markets, it is also one of the biggest clothing importers, providing new opportunities for fashion brands and retailers. Here, Julia Huott and Sheng Lu from the University of Delaware, take an in-depth look at selling and sourcing patterns in the country – and some of its unique characteristics.
---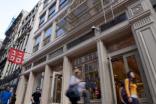 Japanese clothing firms reducing reliance on China 3 Jul 2019
Japan-based clothing brands have protected themselves in advance against exposure to US-China trade turbulence by decreasing their reliance on China-based manufacturing facilities in recent years. 
---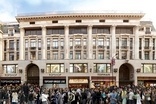 FOCUS: Topshop suffers a setback in Japan 31 Mar 2015
Topshop's bid to be a global player has suffered a setback in Japan, where the retailer shuttered its five stores earlier this year. Here Magdalena Kondej, head of apparel and footwear research at Euromonitor International, looks at the possible reasons why, and asks what happens next?
---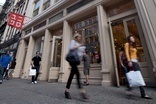 Japan's Uniqlo in multi-pronged attack on US market 24 Mar 2014
Premium Supima cotton, musician Pharrell Williams and New York's Museum of Modern Art (MoMA) are spearheading the drive by Japan's Fast Retailing Co to expand its Uniqlo chain in the US market.
---

The Flanarant: China's competitiveness buoyed by Asia challenges 13 Nov 2013
Despite a decision eight years ago by Japanese brands and retailers to cut the amount of clothing sourced from China, garment imports from the country are on the rise. Mike Flanagan believes the reasons should resonate with buyers in the US and EU too.
Latest News
Teijin supports call for higher renewable-energy target 19 Jan 2021
Polyester fibres and products producer Teijin Limited has shown its support for the Japan Climate Initiative (JCI)'s call on the country's government to upwardly revise its target renewable-energy ratio for fiscal 2030.
---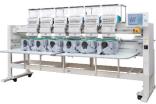 Tajima launching new AI embroidery machines 15 Jan 2021
Japanese embroidery machine manufacturer Tajima Industries is launching new artificial intelligence (AI) powered multi-head embroidery machines that automatically adjust the upper thread tension for different threads and fabrics.
---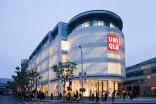 Fast Retailing makes impressive rebound in Q1 14 Jan 2021
Fast Retailing, owner of the Uniqlo casual clothing brand, has reported a higher-than-expected rise in earnings in its first-quarter thanks to an impressive rebound in sales.
---
Teijin introduces carbon pricing system for capital investments 14 Jan 2021
Polyester fibres and products producer Teijin Limited has introduced an internal carbon pricing (ICP) system for capital investment plans throughout the group.
---
Asics latest to join the Fashion Pact 18 Dec 2020
Sportswear firm Asics says it has become the first Japanese company to join the Fashion Pact, a global environmental initiative focusing on the fashion industry. 
---
Fast Retailing's J Brand shifts to direct-to-consumer model 20 Nov 2020
Fast Retailing has confirmed that its J Brand premium denim line is to "strategically change direction" by moving to a direct-to-consumer model.
---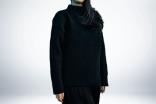 The Sweater first knitted garment to feature Brewed Protein fibres 11 Nov 2020
International technical apparel brand Goldwin has unveiled what is said to be the world's first knitted garment made with protein material produced via microbial fermentation as part of a collaboration with Japanese biomaterial innovator Spiber.
---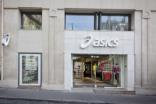 Asics books Q3 loss on Covid impact 10 Nov 2020
Japanese sportswear firm Asics has booked a third-quarter net loss as a result of the impact of store closures across the globe in response to the Covid-19 pandemic.
---
Fujitsu Fontech develops low-cost, washable RFID tag 5 Nov 2020
Technology firm Fujitsu Frontech North America Inc, has developed a new low-cost, washable UHF RFID garment tag that allows for more sophisticated garment tracking.
---
Ruyi's Renown collapses as Tokyo court pulls protection 3 Nov 2020
Japanese apparel maker Renown Inc is to enter liquidation after a Tokyo court moved to end its court protection when a sponsor could not be found.