Jordan: Latest apparel and textile news & analysis
Latest Insights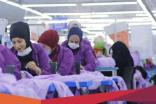 Jordan fashion training scheme bolsters local workers 26 Feb 2020
A training scheme aimed at bolstering the number of Jordanians working in the country's garment sector has added 350 recruits to clothing manufacturer Classic Fashion Apparel Industry  – with further expansion already planned.
---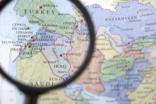 Jordan mulls increasing local design content in manufacturing 10 Sep 2019
Jordanian garment manufacturers and supporting institutions like the International Labour Organization's Better Work Jordan initiative plan to introduce garment design training to add value to a sector that is primarily 'cut and sew.'
---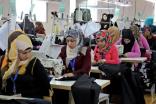 Soaring costs could slow Jordan garment export growth 4 Feb 2019
Garment exporters in Jordan may be growing their exports, but high costs could weaken their ability to take advantage of robust growth in overseas demand, industry experts have told just-style.
---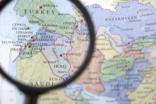 Jordan garment sector makes progress on compliance 22 May 2018
Working conditions in Jordan's garment sector are continuing to make "important progress," according to a new report, but a lot remains to be done if the industry is to move beyond compliance.
---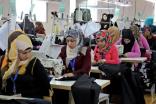 EU fashion brands support relaxed origin rules for Jordan 9 May 2017
Implementing the European Union (EU)-Jordan agreement struck last July to simplify EU rules of origin (RoO) can only be good for European clothing brands and retailers, experts agreed at an event in Brussels last week to launch 'New Trade and Business Opportunities in Jordan'.
Latest News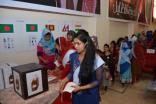 Jordan garment factories elect migrant worker union leaders 5 Apr 2019
Migrant workers in Jordanian garment factories that produce for international – especially US – brands now have union representation following elections last month.
---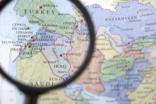 EU extends trade scheme for Jordan clothing exports 14 Dec 2018
The EU and Jordan are to extend and widen the trade scheme that makes it easier for Jordanian companies employing Syrian refugees to export products such as clothing to the EU.
---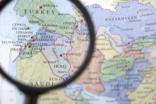 Jordan garment, textile FY exports up nearly 10% 8 Nov 2018
Jordan saw its garment, textile and leather goods exports increase nearly 10% in its last fiscal year but the Government needs to consider investment and attention to trade deals if the sector is to continue on its growth trajectory.
---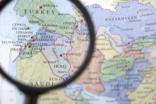 Decent jobs and skills key to Jordan garment growth 3 Aug 2018
Quality job creation, sustainable and inclusive growth, and the need for more women in leadership positions in the workforce are all required in order to drive Jordan's garment sector forward, industry leaders have said.
---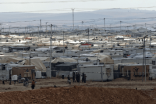 Project aims to safeguard migrant workers in Jordan 11 Jul 2018
A new project has launched in Jordan aimed at supporting and empowering the 230,000 migrant workers from Bangladesh, Nepal, Sri Lanka, Myanmar and Indonesia currently living and working in Jordan.
---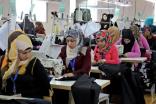 US brands challenged on migrant worker abuse in Jordan 3 May 2018
Fashion brands sourcing from Jordan have been accused of taking little targeted action to prevent the exploitation of migrant workers in their supply chains.
---
Classic Fashion Apparel selects planning tool to support growth 21 Aug 2017
The Middle East's largest apparel manufacturer, Classic Fashion Apparel industry Ltd Co, is implementing Fast React's Evolve manufacturing planning and control solution to streamline planning processes, increase efficiency and boost speed to market.
---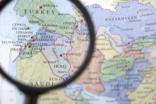 Jordan garments removed from US forced labour list 4 Oct 2016
Garments made in Jordan have been removed from a list of goods produced using child or forced labour compiled by the US Department of Labor (DOL), after the likelihood of violations was deemed to be "significantly reduced".
---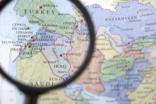 Jordan exporters unhappy at EU refugee-linked deal 1 Sep 2016
Jordanian clothing exporters are unhappy that the European Union (EU) has insisted their workforces comprise a minimum 15% of Syrian refugees (rising to 25% in three years' time) to benefit from special access to EU markets through the generalised scheme of preferences (GSP).
---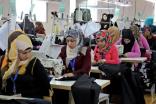 EU relaxes origin rules on Jordan clothing exports 24 Aug 2016
New relaxed rules of origin – technical criteria determining if a product qualifies for preferential trade arrangements – will make it easier for manufacturers in Jordan to export clothes if they employ Syrian refugees, a European Commission spokesperson has confirmed to just-style.