Kenya: Latest apparel and textile news & analysis
Latest Insights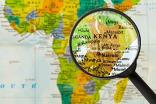 Kenya's sourcing sector reels from Covid-19 pandemic 19 Jun 2020
Kenya's clothing manufacturing industry has been punched hard by Covid-19's devastation of its main export market, the United States.
---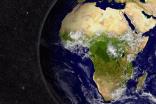 Experts point way ahead for African textile sector 19 Sep 2018
Sub-Saharan Africa may not have been the most fertile ground for technological innovation in the clothing, textile and fibre sectors, but speakers at the International Textile Manufacturers Federation (ITMF) conference in Nairobi, Kenya had no shortage of ideas on the best way ahead.
---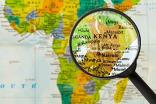 Technology inertia is stalling Africa's clothing industry 18 Sep 2018
A reluctance by Africa's clothing and textile industries to adopt new technology has not only slowed growth in the sector, but is also potentially pushing companies towards stagnation, an international conference has heard.
---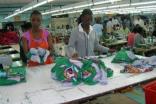 Kenya export drive eyes surge in US garment shipments 10 Aug 2018
Kenya's government has unveiled a raft of export development and promotion initiatives that it hopes will almost double the country's apparel shipments to the United States over the next five years.
---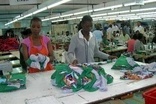 Textiles and apparel key to Kenya 10-year growth plan 14 Oct 2015
The Kenyan government has earmarked the textile, apparel and leather sectors as key drivers of major economic growth under a decade-long plan to transform the country into a newly industrialising middle-income nation.
Latest News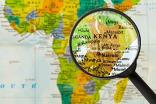 US signals intent to start Kenya trade talks 30 Mar 2020
The Office of the US Trade Representative has put the wheels in motion on the beginnings a potential trade deal with Kenya after informing Congress of its intent to start negotiations with the East African country.
---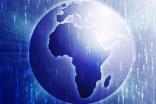 US apparel industry welcomes Kenya trade talks 10 Feb 2020
The US apparel and footwear industry has welcomed the Administration's negotiations with Kenya for a potential trade agreement that it says would further certainty for global supply chains.
---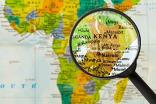 MAS Holdings set to open a new factory in Kenya 20 Nov 2019
Sri Lankan apparel and textile manufacturer MAS Holdings is set to open a new factory in Kenya in January, that will create between 3,000 and 3,500 jobs directly, according to the head of the Kenyan export processing zone that will host the facility.
---
Kenya exports to US see surge under AGOA 8 May 2019
Kenya's apparel exports to the United States under the African Growth and Opportunity Act (AGOA) duty-free trade agreement have risen 26% – marking one of the biggest leaps in nine years, according to local reports.
---
Garment unions discuss worker rights protection under AGOA 30 Apr 2019
Textile, leather and garment unions in sub-Saharan Africa have met in Kenya to discuss how workers' rights can be protected using the African Growth and Opportunity Act (AGOA).
---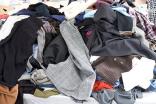 UN launches Alliance on Sustainable Fashion 18 Mar 2019
The United Nations (UN) has officially launched the 'UN Alliance on Sustainable Fashion' with the goal of creating an industry-wide push for action to reduce fashion's negative social, economic and environmental impacts.
---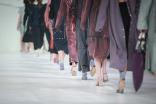 UN to launch Alliance on Sustainable Fashion next year 20 Nov 2018
The United Nations (UN) is preparing to launch the UN Alliance on Sustainable Fashion in March next year, in a bid to create an industry-wide push for action to reduce fashion's negative social, economic and environmental impacts – and turn it into a driver for the implementation of the Sustainable Development Goals.
---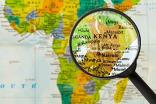 US, Kenya establish trade and investment group 30 Aug 2018
The US and Kenya have established a working group designed to explore ways to deepen trade and investment ties and begin to lay the groundwork for a stronger future trade relationship.
---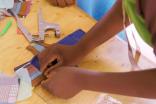 Asos fabric waste helping young women in Kenya 28 Aug 2018
UK online fashion retailer Asos is continuing its sustainability and ethical work with a new initiative that uses off-cuts from its fabric to produce sanitary towels for young women and girls in Kenya.
---
Union success in growing Kenya's garment sector 25 Jun 2018
Global union IndustriAll has hailed the success of one of its Kenyan affiliates in helping to grow the country's garment and textile sector.