Korea, Democratic Peoples Republic of: Latest apparel and textile news & analysis
Latest Insights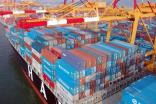 Retail fallout unclear following Hanjin Shipping collapse 14 Sep 2016
As efforts continue to try to rescue cargo stranded in the wake of the collapse of Hanjin Shipping, the world's seventh-largest container shipper, fallout for apparel and footwear importers and exporters remains unclear.
Latest News
US mulls changes to KORUS apparel rules of origin 15 Mar 2019
The United States has launched a new investigation on possible modifications to some apparel and textile rules of origin in the new US-Korea Free Trade Agreement (KORUS).
---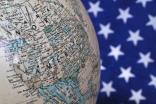 US warns of North Korea apparel supply chain risk 1 Aug 2018
American companies importing products including apparel, textiles and footwear have been warned they could face fines or even criminal charges if they inadvertently source goods from North Korea, or if North Korean workers are found anywhere in their supply chains.
---
CLO Virtual Fashion upgrades 3D design tools 2 Feb 2018
South Korean 3D fashion design software firm CLO Virtual Fashion has released its latest software – CLO 4.0 – and launched a new website to help boost user experience.
---
Much work remains to reach a deal on US-Korea FTA 9 Jan 2018
First feedback from a day-long session on updating the US-Korea free trade agreement suggests there is still "much work to do to reach an agreement that serves the economic interests of the American people."
---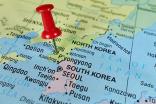 UN ban to hit North Korea's $800m textile exports 12 Sep 2017
North Korea is set to lose US$800m in revenues from textile and apparel exports after the United Nations yesterday announced tougher sanctions on on the rogue state.
---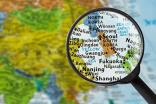 Korea to defend free trade pact in upcoming US meeting 21 Aug 2017
The US and Korea are to meet in Seoul tomorrow (22 August) to discuss the US-Korea Free Trade Agreement (KORUS) – with the US expected to propose making "amendments" to the existing pact.
---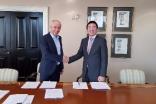 South Korea's Samil Spinning to buy Buhler Quality Yarns 23 Mar 2017
South Korean textile firm Samil Spinning has signed a deal to acquire US speciality yarn maker Buhler Quality Yarns amid fears of trade protectionism in America.
---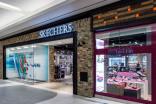 Skechers signs JV deal for South Korean expansion 11 Nov 2016
Casual footwear brand Skechers USA is expanding its business in South Korea through a new joint venture with Hong Kong based conglomerate Luen Thai Enterprises.
---
South Korea sets out shipping industry rescue plan? 31 Oct 2016
South Korea is said to be planning to set up a state-backed financing company to help improve the financial health of the country's marine transport industry following the recent collapse of Hanjin Shipping.
---
Benetton Group takes control of Korean operations 14 Jun 2016
Italian fashion retailer Benetton Group has acquired its full Korean estate as part of the firm's refocus and relaunch programme, making it a wholly-owned entity.