Lithuania: Latest apparel and textile news & analysis
Latest Insights
Fur sales fly at Lithuanian fashion firm 11 Sep 2006
Although the anti-fur movement is strong in the West, in countries where weather is cold or extreme, fur garments are still prized. One of the most innovative natural fur tanneries, dyers, and manufacturers of fur and leather fashion in the Baltic States is Vilniaus Kailiai, and on a recent trip to Lithuania Niki Tait paid a visit.
Latest News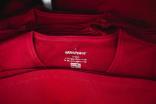 Lithuania knitter first to meet Greenpeace standards 28 Feb 2020
The first – and so far the only – company in the world to work entirely according to Greenpeace's textiles procurement standard has been named as Lithuanian jersey fabric specialist Utenos trikotažas.
---
Detox Campaign signs first Lithuanian company 24 Jan 2017
Utenos Trikotažas, the largest textile manufacturer in Central and Eastern Europe, has become the first Lithuanian company to join the Greenpeace Detox campaign.
---

LITHUANIA: H&M enters Lithuanian market with first store 27 Aug 2013
Swedish fashion retailer H&M Hennes & Mauritz has opened its first store in Lithuania as part of global expansion efforts.
---
LITHUANIA: Apranga H1 turnover rises 11.3% 1 Jul 2013
Lithuanian clothing retailer Apranga Group has today (1 July) reported an 11.3% increase in first-half turnover, helped by higher demand in all of the markets it operates in.
---
LITHUANIA: Apranga to open Aldo stores 1 Sep 2011
Lithuanian clothing retailer Apranga has entered an agreement with Canadian shoe brand Aldo to open stores across the Baltics under franchise.
---
LITHUANIA: Apranga inks Massimo Dutti franchise deal 13 Jun 2011
Lithuanian retailer Apranga Group and Inditex have signed a franchise agreement for development of the Massimo Dutti chain in the Baltic States.
---
LITHUANIA: Apranga and Inditex to prolong franchise 9 Jun 2011
Fashion retail giant Inditex is to extend its franchise agreement in Lithuania and the Baltic States with local retail apparel market leader the Apranga Group.
---
LITHUANIA: Apranga swings into H1 profit 17 Aug 2010
Baltic States retailer Apranga has swung into first-half profit, despite reporting lower sales during the period.
---
LITHUANIA: Apranga strikes franchise deal with Promod 25 May 2010
Lithuanian retail operator Apranga Group has agreed on distribution contract with French company Promod to develop its stores in three Baltic States.
---
LITHUANIA: Utenos sales dip 14% in first quarter 30 Apr 2010
Lithuanian knitwear manufacturer Utenos Trikotažas has reported a 14% fall in first quarter sales, but restructured its debts during the period.