Madagascar: Latest apparel and textile news & analysis
Latest Insights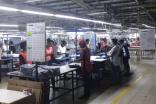 Madagascar back on the apparel sourcing radar 22 Nov 2016
The devastating impact that political instability and the loss of trade benefits can have on an apparel manufacturing country is exemplified by Madagascar, the island off the southeast coast of Africa that all but fell off the sourcing radar when it lost its duty-free privileges to the United States at the beginning of 2010. But a change of fortunes in the last two years is now seeing its apparel exports bounce back with a vengeance.
---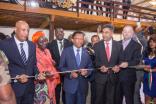 Origin Africa highlights apparel sourcing ambitions 21 Nov 2016
Last year all eyes at Origin Africa were on host country Ethiopia as an emerging sourcing hub for international apparel groups. This year attention switched to the return of Madagascar to the apparel export stage, with the island nation off the southeast coast of Africa bouncing back after the US reinstated its AGOA (African Growth and Opportunity Act) beneficiary status in 2014.
Latest News
Madagascar knitwear workers protest at enforced unpaid leave 8 Jan 2018
Hundreds of workers at Classic Knitwear in Madagascar are said to be fighting against arbitrary technical unemployment – an enforced three-month unpaid leave imposed by the company, during which a worker cannot change employer.
---
SGS first accredited textile laboratory in Madagascar 6 Nov 2017
Inspection, testing and certification company SGS is now operating what it says is the first accredited textile laboratory in Madagascar.
---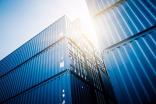 M&S, Next join call to reinstate Madagascan dock workers 8 Aug 2017
Marks and Spencer, Next, and Men's Warehouse UK, are among a raft of brands that have joined a call to help end the exploitation of Madagascan dockworkers.
---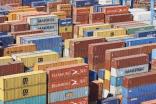 Madagascar dock worker talks aim for resolution 12 Jun 2017
An ongoing dispute between a group of Madagascan dock workers, the country's government and port operator ICTSI could come to a head today (12 June) as the groups gather for talks with the aim of reaching a resolution.
---
Levi Strauss urged to help end "exploitation" of Madagascan dockworkers 20 Apr 2017
Global denim giant Levi Strauss & Co has been called on by unions to extend its policies on improving workers' rights in its factories to those of transport workers in Madagascar.
---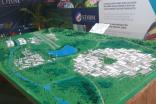 Madagascar mulls Textile City production hub 22 Nov 2016
Plans are in the pipeline for a special economic zone dedicated to the production of apparel and textiles in Madagascar to take advantage of a renewed interest in sourcing from the country.
---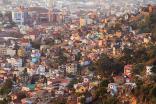 Madagascar to host Origin Africa sourcing show 14 Jun 2016
The annual Origin Africa textile and clothing sourcing show is this year set to take place in Madagascar in November.
---
Madagascar and Guinea now eligible for AGOA benefits 15 Dec 2014
Madagascar and Guinea are now eligible for textile and apparel benefits under the African Growth and Opportunity Act (AGOA) after adopting effective visa systems and related procedures to prevent unlawful trans-shipments and the use of counterfeit documents.
---
Kering to source crocodile skins from Madagascar 17 Oct 2014
Luxury goods group Kering, owner of the Gucci, Bottega Veneta and Saint Laurent brands, is backing a project to support the sustainable supply of crocodile skins in Madagascar.
---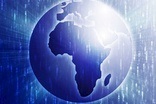 MADAGASCAR: Reinstated into AGOA but Swaziland removed 27 Jun 2014
President Obama has reinstated Madagascar's eligibility for African Growth and Opportunity Act (AGOA) benefits but has withdrawn Swaziland's eligibility.