Malaysia: Latest apparel and textile news & analysis
Latest Insights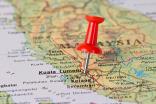 Recovery remains elusive for Malaysia apparel sector 29 Sep 2020
The latest data released by Malaysia's Department of Statistics shows the textile, apparel, leather and footwear sectors are still struggling to recover from the impact of the coronavirus pandemic.
---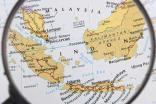 Buyers act on discreet approach to Malaysia labour abuses 4 Jul 2019
Buyers have taken action in Malaysia after an 18-month investigation conducted by non-profit Transparentem uncovered evidence that some garment workers making clothes for major retailers in the Asian country were working in conditions that included indicators of forced labour.
---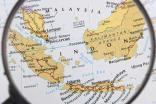 Malaysia garment makers worried by minimum wage hike 14 Aug 2018
Malaysia's garment and textile manufacturers are worried their government's new minimum wage of MYR1,500 (US$368) for the private sector – which was approved this week – could make the industry less competitive.
---
Malaysia makers to focus on quality to achieve growth 19 Feb 2013
Malaysia's textile and clothing industry is planning to focus on three key areas - higher value fashion, dyeing and finishing, and technical textiles - to sustain strong growth and continue to compete with significantly lower-cost competition elsewhere in Asia.
Latest News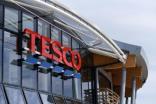 Tesco weighs up options for Asia stores 9 Dec 2019
UK supermarket chain Tesco has confirmed it is weighing up plans for its Asia retail business, which could result in the sale of Thailand and Malaysia-based stores.
---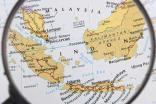 UK government to fund ETI anti-slavery project in Malaysia 30 Apr 2019
The Ethical Trading Initiative (ETI) has been awarded a grant from a UK government department to fund a two-year project to provide vulnerable migrant workers in Malaysia with access to support, advice and help where they have suffered abuse.
---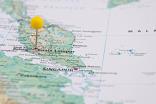 Concerns over migrant worker abuse in Malaysia 5 Feb 2019
A group representing over 2,000 retailers, importers, brands and associations from more than 40 countries has written to the Malaysian government to express concerns over allegations around the abuse of migrant workers in the country.
---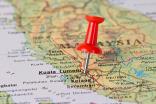 Malaysian clothing sector benefits from rising FDI 9 Nov 2018
Foreign direct investments (FDI) into Malaysia's garment and textile sector are set to rise further this year on the back of a strong performance in 2017, an official from the Malaysian Investment Development Authority (MIDA) has told just-style.
---
Huntsman offers built-in sun protection for textiles 26 Jul 2018
Chemicals manufacturer Huntsman Textile Effects has extended its High IQ performance assurance scheme to help meet consumer demand for garments and accessories with built-in sun protection.
---
Conference sets path for Asia-Pacific garment sector 12 Jul 2018
A conference in Malaysia has been hailed as setting the path for the Asia-Pacific textile and garment sector after 65 representatives from global union IndustriAll met with affiliates in the textile, garment, shoes and leather industries (TGSL) recently.
---
Malaysia minimum wage increase under review 4 Jul 2018
Malaysia's private sector workers could be close to receiving a higher minimum wage, with the Government expected to make an announcement by August.
---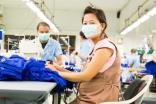 Migrant garment workers facing pregnancy discrimination 28 Mar 2018
Female migrant garment and footwear workers are routinely facing pregnancy discrimination in Malaysia, Taiwan and Thailand, a new report has found, with some facing deportation.
---
Rising spending power boosts Malaysia apparel exports  16 Aug 2016
Malaysia's textile and apparel exports are understood to have climbed 10% in the first half of the year thanks to increasing global demand for high quality clothing and fabrics. 
---
Trade deals would boost Malaysia productivity and growth 6 Jul 2016
The implementation of new regional trade pacts would help Malaysia carry out key economic reforms needed to accelerate the country's transition to high-income status, a new report says.