Mauritius: Latest apparel and textile news & analysis
Latest Insights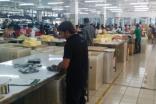 Mauritius makers eye boost from India trade deal 17 Apr 2020
Clothing and textile industry and government officials within the Indian Ocean archipelago nation of Mauritius say they are hopeful that a trade deal will be struck with India this year.
---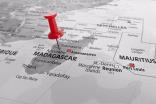 Mauritius and Madagascar boost garment manufacturing ties 18 Sep 2019
The governments of Mauritius and Madagascar are intensifying their efforts to improve cooperation between the textile and clothing sectors of the two neighbouring Indian Ocean island states.
---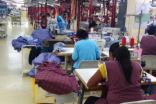 Mauritius clothing sector at a crossroads 1 Nov 2017
The textile and clothing industry in Mauritius is facing tough times and fresh challenges, with exports falling amidst unfavourable currency shifts.
---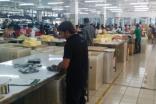 Africa garment industry embarks on digital roadmap 11 Oct 2017
Is Africa prepared for significant change in the way that its clothing and textile manufacturing sector does business, ranging from the design and manufacturing of goods to how the customer is serviced? This was one of the key questions debated at the recent Origin Africa event in Mauritius.
---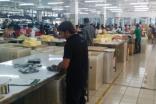 Mauritius on a mission to elevate manufacturing credentials 3 Jun 2016
The Mauritian textile and apparel industry has established a solid reputation over the years as a manufacturer of high-tech, high-end clothing. And the Indian Ocean island nation is keener than ever to build on its strengths through investment in innovation and geographic expansion, as industry executives tell just-style. 
Latest News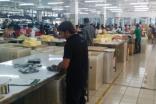 Mauritius makers need technology revamp to recover from virus 4 Jun 2020
A government minister has urged the textile and apparel manufacturing industry in Mauritius to embrace advanced Industry 4.0 technology if it is to emerge from the Covid-19 pandemic successfully, after being brought to its knees by the outbreak.
---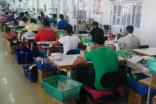 Mauritius agrees new Workers' Rights Act 29 Oct 2019
The government in Mauritius has agreed a new labour law that will improve working conditions including hours of work, shift work, vacation leave and non-standard work.
---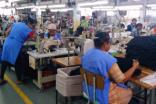 Mauritius signs free trade agreement with China 21 Oct 2019
Mauritius has signed a free trade agreement with China, its second biggest supplier, that will cover trade in goods and services, and investment and economic cooperation.
---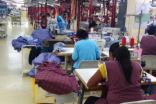 Efforts to improve migrant worker rights in Mauritius 3 Jul 2019
Unions are fighting for migrant workers to enjoy the same rights as Mauritian workers in the country's textile and garment sector supply chain.
---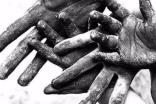 Asos hosts modern slavery event in Mauritius 22 Feb 2018
UK-based online fashion retailer Asos has partnered with the British High Commission to host an event in Mauritius today (22 February) to discuss ways of tackling modern slavery in the global supply chain.
---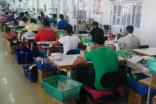 Mauritius garment workers win new minimum wage 14 Dec 2017
The Mauritian Government has approved a new minimum wage package, which unions say will mean a significant increase for many workers, particularly those in the textile sector.
---
Ciel Textiles H1 hit by lower knit earnings 16 Feb 2017
Ciel Textiles, the Mauritius-listed clothing business which supplies a number of European retailers, saw earnings decline in its first-half, with its knits and knitwear division suffering a "difficult" semester.
---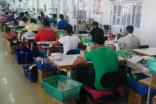 Mauritius speed-to-market scheme to boost EU exports 9 Jan 2017
Mauritius textile and apparel exporters are to receive a financial boost through a new government scheme aimed at improving speed-to-market and enhancing the industry's competitiveness in the European market.
---
Mauritian manufacturers to exhibit at UK sourcing fair 4 Oct 2016
A delegation of leading Mauritian garment manufacturers will attend an apparel sourcing event in London next month to showcase what the country's apparel and textile industry has to offer.
---
Ciel Textile FY hit by lower knitwear earnings 23 Sep 2016
Ciel Textile has booked a decline in earnings for its last fiscal as its knitwear unit was impacted by the launch of a new factory in India and the company battled a challenging international retail environment.