Mexico: Latest apparel and textile news & analysis
Latest Insights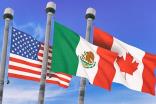 Mexico makers relish better times as USMCA kicks in 2 Jul 2020
Yesterday (1 July) should have been a day to celebrate in Mexico as its newly revamped trade deal with the US and Canada – the US-Mexico-Canada Agreement (USMCA) – swung into effect. But instead of hosting a fiesta over the extension of a pact to export textiles and apparel duty-free to the world's biggest market, the Aztec nation is counting its losses amid tumbling shipments to its key northern neighbour.
---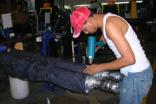 Central America factories shutter as virus dents demand 26 Mar 2020
Mexican and Central American garment factories are shutting down as regional governments respond to the coronavirus outbreak and US demand slumps as retailers face widespread shutdowns to contain the global health emergency.
---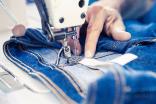 Mexican denim seen as big winner in USMCA trade pact 28 Jan 2020
The freshly-inked US-Mexico-Canada Agreement (USMCA) or NAFTA 2.0 will strongly benefit Mexican denim and jeans makers, with overall exports potentially jumping 10% this year, executives say. 
---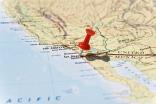 Mexican apparel industry hopeful of USMCA ratification 6 Dec 2019
Mexican clothing industry experts hope the current standoff over the ratification of the new United States-Mexico-Canada Agreement (USMCA) will soon be resolved – and that it will cement Mexico's position as a major apparel exporter to the US and Canada. 
---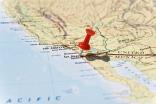 Mexico exports and jobs could rise with new President 30 Jul 2018
Mexico's textile and apparel industry is forecasting a sharp rise in exports and jobs under the $7.5bn spending package proposed by President-elect Andres Lopez Manuel Obrador – despite ongoing uncertainty around the key North American Free Trade Agreement (NAFTA).
Latest News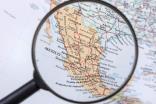 Concerns remain with Mexico labour law reforms 23 Dec 2020
Mexico has made significant progress in the implementation of its labour law reforms required under the US-Mexico-Canada Agreement (USMCA), but serious challenges remain, according to a new report.
---
Mexico's Inova Textiles digitises production planning and control 7 Sep 2020
Mexican fabric and apparel manufacturer Inova Textiles is putting digital transformation at the heart of its Covid-19 recovery strategy, starting with an investment to improve production planning and control.
---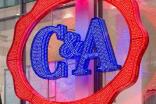 Levi's and C&A to anchor Mexico Fashion Transparency Index 27 May 2020
Mexico's fledgling Fashion Transparency Index has picked C&A and Levi Strauss as the international brands that will anchor its sustainability survey set to launch in December.
---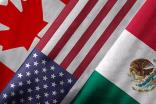 Mexico says it is ready to implement USMCA trade deal 9 Apr 2020
The Mexican government has notified Canada and the US it is ready to implement the revised North American trade deal, with all three countries now having ratified the agreement. 
---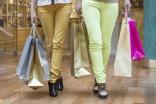 Fashion Transparency Index to launch in Mexico 14 Feb 2020
Mexico is launching Latin America's second Fashion Transparency Index to encourage brands and retailers to report how their businesses impact workers and the environment.
---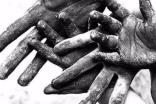 Mexico launches plan to tackle labour abuse in fashion supply chain 13 Jan 2020
Two initiatives aimed at cracking down on child labour, forced labour and human trafficking in the fashion industry are launching in Mexico, both supported by the C&A Foundation.
---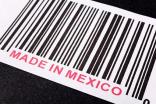 Mexican gov urged on apparel circularity framework 12 Nov 2019
The Mexican government is being urged to execute policies that can help the apparel industry transition to a circular economy.
---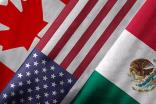 Mexico outlines labour reforms amid USMCA trade push 21 Oct 2019
Mexico has outlined the steps the country is taking to implement a number of labour reforms as part of its efforts to ensure the successful ratification of the new United States Mexico Canada (USMCA) trade agreement.
---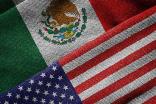 Resolution of Mexico worker issues key to USMCA success 11 Sep 2019
The resolution of key worker issues by Mexico is fundamental to the successful ratification of the new United States Mexico Canada (USMCA) trade agreement, US labour leaders have warned.
---
New efforts to support women worker rights in Mexico 15 Aug 2019
An initiative launched earlier this year in Mexico to help female garment workers in the country understand and defend their human rights is to run for the next two years.