Mongolia: Latest apparel and textile news & analysis
Latest News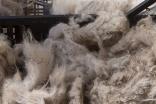 John Lewis funds project to safeguard Mongolia cashmere 25 Feb 2021
John Lewis & Partners has announced plans to fund a three-year programme in Inner Mongolia in a bid to safeguard the future of the cashmere sector.
---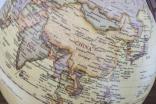 Mongolian cashmere giant backs US trade bill 31 Jul 2019
Mongolia's largest cashmere producer, Gobi Corporation, is throwing its weight behind a new US bill that would allow duty-free imports of products made in the East Asian country using Mongolian cashmere.
---
EU scheme to support Mongolia yak and camel wool trade 3 Jun 2019
An EU-funded initiative is to support the development of the yak and camel wool trade in Mongolia, helping to improve access to international markets and the formation of partnerships with foreign companies.
---
Cashmere group Gobi JSC gets US$16m boost 2 Jun 2017
Mongolian cashmere and garment group Gobi JSC has secured a US$16m injection to invest in the modernisation of its sewing equipment in a bid to improve quality and increase production, and to help support the opening of a new flagship store in the country's capital, Ulaanbaatar.
---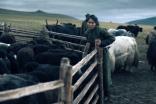 Mongolian yak yarn initiative gains momentum 13 Apr 2016
British brand and noble yarn technology specialist Tengri is hoping to double the number of Mongolian yak herders it works with, amid growing demand for the fibre from the luxury fashion market.
---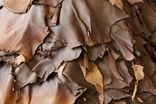 MONGOLIA: Dutch firms support first sustainable tannery 19 Jun 2014
A new initiative has been launched to set up the first sustainable tannery in Mongolia, with the ultimate aim of producing a consumer-facing label to communicate where the leather in their shoes, bags and jackets has come from.
---
MONGOLIA: Italian firms seek cashmere cooperation 21 Oct 2013
Italian companies have expressed an interest in cooperating with Mongolia in manufacturing wool and cashmere products - including setting up a joint factory in Italy.
---
MONGOLIA: Cashmere group Gobi JSC to upgrade production 12 Dec 2011
Mongolian cashmere and garment group Gobi JSC is to invest in new equipment to improve the quality of its products and increase production capacity.
---
MONGOLIA: Cashmere producer boosted by bank loan 10 Jul 2009
A niche producer of cashmere in Mongolia is being backed by a European Bank for Reconstruction & Development (EBRD) loan of US$800,000.