Morocco: Latest apparel and textile news & analysis
Latest Insights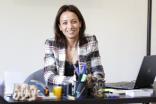 Steering Morocco's makers through the coronavirus crisis – Interview 21 Oct 2020
Fatima Alaouia-Zohra, director-general of Morocco's textile and clothing industry association AMITH, tells just-style how the Covid-19 crisis has galvanised the sector into setting a new course for the future.
---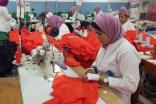 Morocco resumes production as fashion markets re-open 24 Jun 2020
Morocco's clothing manufacturing sector has pivoted to making personal protective equipment to cope with the flood of cancelled orders that marked the outbreak of the Covid-19 pandemic – and in doing so is developing textile backward linkages that could strengthen the industry for the future.
---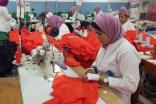 How Morocco is redefining its role in fashion production 27 Jan 2020
Morocco's textile and garment industry is undergoing an intense process of redevelopment to better align with industry demands in areas from fast fashion to sustainable production.
---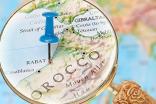 Fast fashion continues to fuel Morocco clothing growth 24 Jan 2019
Morocco's clothing and textile industry association is optimistic about growth in the country's apparel sector in the year ahead, with fast fashion sales to Europe driving expansion.
---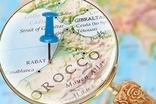 SOURCING: Morocco invests in clothing capacity to drive exports 28 May 2015
Although Morocco's garment manufacturing industry is well established, supplying giants such as Zara-owner Inditex, it is continuing to invest in capacity to compete with Asian rivals and new African competition.
Latest News
Morocco pumps US$24m into textile and leather projects 20 Nov 2020
Morocco has announced a US$24m investment to help grow its textile and leather sectors, which have been hit hard by the impact of the Covid-19 pandemic.
---
China firm pours US$8.47m into Morocco manufacturing facility 22 Jul 2020
Chinese-owned garment manufacturer Omega Textile Maroc has invested MAD80m (US$8.47m) in a sock, hosiery and lingerie facility in Morocco.
---
Fashion SVP debuts Moroccan pavilion 13 Jan 2020
UK apparel sourcing show Fashion SVP is to host a Moroccan Pavilion for the first time in the UK.
---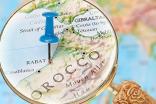 Morocco unions seek withdrawal of strike-restricting law 26 Jul 2019
Trade unions in Morocco have launched a campaign against a draft law that violates the constitutional right to strike in the country.
---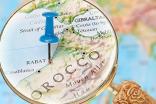 Moroccan garment firm invests $9.3m in two Tangier facilities 7 May 2019
Moroccan garment manufacturer Vita Couture has invested MAD90m (US$9.3m) in two new production facilities in the port city of Tangier.
---
Morocco sourcing fair to focus on fast fashion 23 Jul 2018
Fast fashion, denim, knitwear and tailoring will be a particular focus of this year's Moroccan sourcing fair – Maroc Sourcing – as the country looks to attract buyers to its two-day event.
---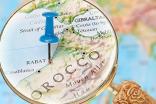 Morocco textile and apparel exports grow in 2017 30 May 2018
Morocco's textile and clothing sector recorded export growth of nearly 4% last year, with Spain remaining its largest market.
---
Messe Frankfurt expands sourcing shows in Africa 27 Oct 2017
Trade show organiser Messe Frankfurt is continuing to expand its portfolio of textile trade fairs on the African continent with its collaboration this week on two events in Morocco.
---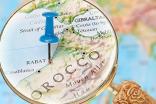 US to review some Morocco FTA rules of origin 13 Sep 2016
The United States is looking at possible modifications to the rules of origin under the United States-Morocco Free Trade Agreement – and is seeking input on the proposals.
---
Morocco draft equality law "fails" women at work 24 Mar 2016
Union affiliates from a number of industries in Morocco, including textiles, are seeking ways to influence a draft law aimed at setting up a new gender equality and anti-discrimination agency.