Mozambique: Latest apparel and textile news & analysis
Latest News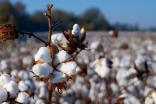 Mozambique on course as 100% Better Cotton country 18 Dec 2017
Mozambique's Government is undertaking an initiative it hopes will enable it to be the first country in the world to produce 100% Better Cotton, revitalising its cotton industry and securing access to new markets.
---
Mozambique latest to ratify WTO trade deal 9 Jan 2017
Mozambique has become the latest country to ratify the World Trade Organization's (WTO) Trade Facilitation Agreement (TFA), meaning just five more ratifications are required before it comes into force.
---
Cotton made in Africa hails Mozambique water project 1 Sep 2016
Cotton made in Africa (CmiA) has hailed the successful completion of its water and sanitation project in Mozambique.
---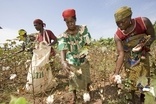 CmiA Mozambique project secures funding 7 May 2015
German e-commerce giant Otto has joined forces with the Aid by Trade Foundation, Care Mozambique, and investment corporation DEG to secure funding for Mozambique's cotton farming sector.
---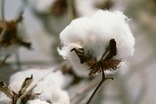 MOZAMBIQUE: Government Institute of Cotton adopts BCI standard 11 Jul 2014
The Mozambican Government Institute of Cotton (IAM) has signed an agreement with non-profit group the Better Cotton Initiative (BCI), making it the first government organisation to adopt the standard.
---
MOZAMBIQUE: Garment factory planned for Manica province 12 May 2014
A garment factory that will manufacture shirts and trousers is to be built in Mozambique's Manica province.
---
MOZAMBIQUE: Cotton consortium to reopen Riopele textile factory 16 Dec 2013
Mozambique Cotton Manufacturers (MCM) has acquired the Riopele textile factory, which has been closed for ten years, with plans to reopen the facility in March.
---

MOZAMBIQUE: Joins Cotton made in Africa scheme 22 Feb 2012
Mozambique is the latest country to sign up to the Cotton made in Africa (CmiA) initiative, joining Benin, Burkina Faso, Côte d'Ivoire, Malawi and Zambia in a bid to improve the living conditions of smallholder farmers through trade.
---
MOZAMBIQUE: MeTL buys Texmoque textile mill 24 Oct 2006
Mohammed Enterprises Tanzania Ltd (MeTL), one of East Africa's largest conglomerates, has bought the former state-owned Texmoque textile mill in Mozambique.