New Zealand: Latest apparel and textile news & analysis
Latest Insights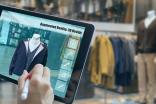 Digitally enabled product creation – Key steps to success 12 Dec 2019
Digital data tools and machine learning can provide fashion companies with an alternative way to make fact-based decisions that are not swayed by personal bias or emotion. Roit Kathiala explains how a digitally enabled creative process could work – and the key steps to success.
---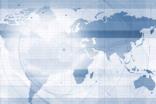 TPP trade pact in "milestone" signing by 12 nations 4 Feb 2016
The Trans-Pacific Partnership (TPP) trade deal, involving 12 nations and covering 40% of the world economy, has finally been signed by ministers in New Zealand.
Latest News
Outdoor brand Kathmandu gains B Corp certification 13 Sep 2019
New Zealand based Kathmandu has become one of the largest outdoor apparel and gear brands globally to be certified as a B Corporation for meeting high standards of social and environmental impact.
---
Made With Respect makes 1% for the Planet pledge 28 Nov 2018
New Zealand sustainable clothing retailer Made With Respect has joined international organisation 1% for the Planet, pledging to donate 1% of annual sales to support environmental causes.
---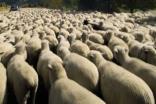 New Zealand bans controversial mulesing practice 18 Sep 2018
New Zealand's wool industry is about to become more ethical after the country's government banned the practice of mulesing sheep, with businesses facing a fine of up to NZ$25,000 (US$16,484) for a breach.
---
Australasian partnership to tackle textile waste 29 Aug 2018
Australian fashion technology firm BlockTexx is to join forces with New Zealand textile research company The Formary to tackle textile waste.
---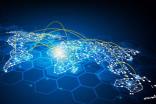 Start-up to bring blockchain to garment supply chain 30 Jul 2018
A New Zealand start-up is building a platform it says will verify the origins of garments utilising blockchain technology.
---
Icebreaker publishes its first transparency report 11 Apr 2018
New Zealand natural fibre performance apparel brand Icebreaker, recently acquired by VF Corp, has published its first transparency report offering an insight into all aspects of the company's operations and supply chain.
---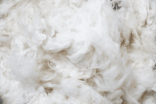 Research into breakdown of wool fibres in seawater 29 Jan 2018
Amid rising concerns over the impact of microfibres from synthetic textiles polluting the aquatic environment, a group of scientists in New Zealand is now studying how woollen clothing biodegrades in seawater.
---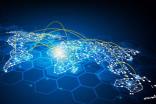 TPP 11 members commit to moving forward quickly 21 Aug 2017
New Zealand is hopeful a TPP 11 – Trans Pacific Partnership without the US – will get the green light in November after it formally approved a negotiating mandate for the countries remaining in the deal.
---
New Zealand ratifies TPP trade pact 12 May 2017
New Zealand has become the second country, after Japan, to ratify the Trans-Pacific Partnership (TPP) trade pact following the US's decision to pull out from the deal.
---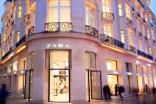 Zara moves into New Zealand with first store 7 Nov 2016
Fast fashion brand Zara has opened its first store in New Zealand, as part of ongoing plans by parent company Inditex to increase its presence in the south hemisphere.