Nicaragua: Latest apparel and textile news & analysis
Latest Insights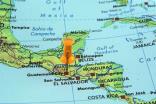 Unions seek support for 80,000 Central America garment workers 15 May 2020
Nearly 50,000 in El Salvador, 26,000 in Honduras and 6,000 in Nicaragua: that's how many workers Central American garment factories are laying off with no paycheck, trade union officials say. They are stepping up calls for governments and fashion brands to help compensate and provide a livelihood for impoverished sewers until the pandemic recedes.
---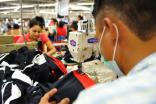 Nicaragua boosts value of T-shirt sales to the EU 4 Oct 2019
Nicaragua, one of Central America's leading apparel producers, has been suffering a decline in exports to the European Union (EU) this year, except for one category that is bucking the trend: T-shirts.
---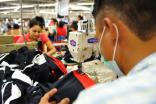 Nicaragua crisis could hit Central America sourcing 2 Aug 2018
A worsening political and social crisis in Nicaragua is having a spillover effect in Central America, where the spectre of rising violence in Guatemala and El Salvador is threatening to undermine apparel sourcing and investment in the region.
---
Nicaragua seeks textile investments to grow exports 7 Sep 2015
Nicaragua is seeking $160m to build a synthetic textiles manufacturing base to help double exports to $2bn in five years and offset TPL losses, government officials have told just-style.
---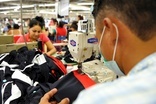 Nicaragua apparel and footwear firms to double in size 27 Aug 2015
Nicaragua's top textile and footwear manufacturers plan to double their size in three years as the Central American nation rushes to meet rising demand from US apparel brands, industry executives have told just-style.
Latest News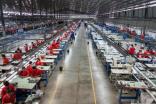 Nicaragua garment sector sees improved working conditions 11 Oct 2019
Working conditions in Nicaragua's garment sector have improved over the last eight years, with lasting change the result of expanding collaboration with workers, factories and government.
---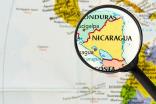 Nicaragua expert warns of security risks on sourcing trips 13 Sep 2018
International garment buyers visiting Nicaragua on sourcing trips have been warned to take additional precautions because of the ongoing and escalating political unrest.
---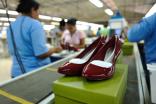 Apparel brands express concern over crisis in Nicaragua 4 Jul 2018
Apparel brands and retailers including Adidas, Gap Inc, Under Armour, Patagonia, New Balance, and Nike have expressed concerns over the ongoing political and social crisis in Nicaragua – and its impact on their sourcing operations.
---
Wal-Mart and Sae-A join Free Zones of the Americas event 15 Oct 2015
Executives from retail giant Wal-Mart and Sae-A Trading, one of the world's largest apparel manufacturers, are among speakers taking part in next month's Free Zones of the Americas Conference in Nicaragua.
---
Nicaragua to host Free Zones of the Americas event 17 Aug 2015
Nicaragua will be hosting the 19th Free Zones of the Americas Conference later this year to highlight investment opportunities in the region's free zones.
---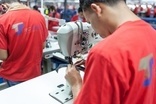 Nicaragua apparel exports to US on growth trajectory 19 Jan 2015
The value of Nicaragua's apparel exports to the US in 2014 are on track to make it the second-fastest growth country within the DR-CAFTA region.
---
NICARAGUA: AAFA emphasises urgency of renewing TPL 18 Sep 2014
The American Apparel and Footwear Association (AAFA) has emphasised the importance of Congress renewing the Nicaragua TPL trade agreement for US textile jobs, as the expiration date nears.
---
NICARAGUA: Textile exports to reach $2.5bn this year 3 Feb 2014
Textile and clothing exports from Nicaragua are set to reach around US$2.5bn this year, due to higher investment and increased production in the free zones.
---
NICARAGUA: Footwear production continues to rise 16 Oct 2013
Footwear production in Nicaragua is set to rise by 11% this year as the country continues to increase its foothold in the US market.
---
NICARAGUA: Grupo Karim's acquires Cone Denim plant 15 Oct 2013
Honduras based yarn to apparel manufacturing giant Grupo Karim's has acquired Cone Denim Mills Nicaragua in a $35m deal that will add woven fabric and garments to its already-strong vertical knit operations.