Nigeria: Latest apparel and textile news & analysis
Latest News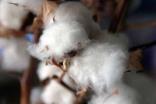 Nigeria launches initiative to revive cotton sector 24 Sep 2019
Nigeria is looking to revive its cotton, textile and garment industries through a programme that will engage 300,000 farmers to achieve 450,000 metric tonnes of cotton in 26 states over the next three years.
---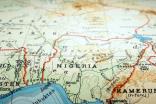 Nigeria takes step to revive cotton textile sector 2 Aug 2019
As part of efforts to reinvigorate its cotton and textile industries, Nigeria has joined the International Cotton Advisory Council (ICAC) where it will be able to tap into research to help boost production yields.
---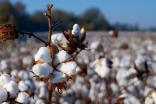 Shandong Ruyi to invest US$2bn in Nigeria cotton operation 12 Sep 2018
Chinese textiles giant Shandong Ruyi has inked a US$2bn deal with the Nigerian Ministry of Industry, Trade and Investment for the country's first ever cotton value chain from growing to garment making.
---
Nigeria to develop garment economic zones 30 Jan 2018
Nigeria's Federal Government and private sector is to collaborate on developing Special Economic Zones (SEZs) in the country, starting first with the textile and garment industry, as part of a bid to boost the nation's economic development.
---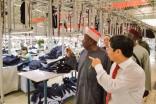 China's Shandong Ruyi invests $600m in Nigeria textile park 27 Sep 2017
Shandong Ruyi Group, the largest textile manufacturer in China, is to invest US$600m in a textile industrial park in Nigeria, which will be the multinational's biggest investment in Africa upon completion.
---
WTO trade deal requires just three more ratifications 23 Jan 2017
Nigeria has become the latest country to ratify the World Trade Organization's (WTO) Trade Facilitation Agreement (TFA), meaning just three more ratifications are required before it comes into force.
---
NIGERIA: 4000 jobs lost as textile plant shuts down 9 Oct 2007
United Nigeria Textile has closed down with the loss of 4,000 jobs, due to an instable market environment and rising costs, it has been reported.
---
NIGERIA: Kaduna's last textile company lays off 1,200 31 May 2006
The management of Kaduna's only surviving textile company, United Nigeria Textiles, has axed 1,200 workers in the face of cost pressures.