Norway: Latest apparel and textile news & analysis
Latest News
Helly Hansen boosts speed and visibility with PLM 19 Nov 2019
Norwegian outdoor clothing brand Helly Hansen is experiencing improved visibility, traceability and speed in product development after investing in a new Product Lifecycle Management (PLM) solution.
---
Spinnova, Bergans partner on green outdoor gear 27 Sep 2019
Sustainable fibre producer Spinnova is partnering with clothing brand Bergans on a long-term product development project which will see the latter produce outdoor gear from Spinnova's harmless cellulose-based fibre. 
---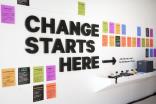 Norrøna latest to join Fashion for Good 12 Feb 2019
Norwegian outdoor clothing company Norrøna has become the latest brand to join Fashion for Good, a global initiative trying to make fashion more sustainable.
---
Varner shortens supplier lead times with PLM 17 Jan 2019
Scandinavian fashion retailer Varner is streamlining product development and adapting more quickly to trends thanks to its investment in a new product lifecycle management (PLM) tool.
---
Transparent freight rate platform to aid buyers 5 Jul 2018
Oslo-based ocean freight rate benchmarking and market intelligence company Xeneta has launched a transparent freight rate platform that could help eliminate negotiation cycles for buyers and aid supply chains in running more smoothly.
---
Helly Hansen acquired by Canadian retailer CTC 10 May 2018
Norwegian outdoor clothing brand Helly Hansen has been acquired by Canadian retail group Canadian Tire Corporation (CTC) in a deal worth nearly US$1bn.
---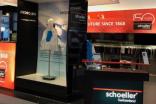 Schoeller showcases Hydro_Bot technology in ski wear 29 Jan 2018
Functional fabrics and performance textiles specialist Schoeller Textil, and Swiss-Norwegian start-up Osmotex, have launched the first clothing product using their electro-osmotic membrane technology for moisture management.
---
Norway pledges ban on fur farming 15 Jan 2018
The Norwegian Government has committed to totally phasing out the farming of fur across the country by 2024 as part of its new manifesto. 
---
Dressman to become biggest Fairtrade cotton retailer 28 Nov 2017
Norwegian menswear chain Dressman is set to become the world's largest buyer and fashion retailer of Fairtrade certified cotton thanks to a new commitment and the launch of a sustainable garment line.
---
Norway helps developing countries access global trade 27 Nov 2017
The Government of Norway has donated NOK10.8m (US$1.3m) to World Trade Organization (WTO) trade-related programmes to help developing countries – and in particular least-developed countries (LDCs) – participate in multilateral trade negotiations and better access global markets.