Peru: Latest apparel and textile news & analysis
Latest Insights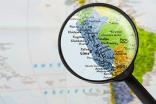 Peru clothing recovery mired by politics and Chinese competition 3 Dec 2020
The Peruvian clothing industry is criticising government aid programmes that are supposed to help companies recover from the Covid-19 pandemic, saying they have done little for the country's important clothing and textile sector.
---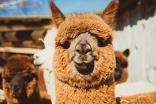 Peru to boost backward linkages focusing on alpaca 7 Apr 2020
The Peruvian government has created a textile and clothing industry roundtable group charged with forging domestic backward linkages, with a focus on alpaca fibres.
---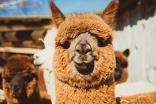 Peru apparel makers bet on alpaca for export growth 30 Sep 2019
Peruvian clothing manufacturers are betting on a local fibre with international renown to grow exports: Alpaca. 
---

Peru to double textile and apparel exports by 2017 22 Apr 2013
Peru plans to double its textile and apparel exports by 2017 and invest over $60m to promote its key designer brands in international markets.
---

Peruvian textile industry expands global reach 18 May 2011
Peru's textiles and apparel industry is poised for strong gains in 2011, driven by strong consumption and buoyant exports, according to Jose Luis Peroni, president of the apparel committee of Peru's leading textiles association Acotex.
Latest News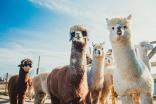 Fashion brands cut ties with Peru alpaca wool 5 Jun 2020
Fashion retailers including Esprit, Gap Inc and H&M Group are said to have cut ties with a leading alpaca farmer and fibre exporter in Peru following an undercover investigation by animal rights group PETA US.
---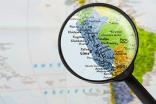 Peru scrambles to save 140,000 textile jobs amid virus fallout 15 Apr 2020
Peru's textile and apparel industry is scrambling to save hundreds of thousands of jobs as the coronavirus lockdown, newly extended until 26 April, wreaks havoc in the industry.
---
Textil del Valle adds digital direct-to-garment printing 3 Jan 2020
Textil del Valle South America, a vertically integrated garment manufacturing giant based in Peru, has added digital direct-to-garment printing to its production capabilities.
---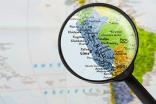 Peru targets $3bn textile exports with new fibres push 4 Jul 2017
Peru is aiming to double its textile and apparel exports to $3bn and generate 200,000 jobs by 2024 as part of a plan to restructure the ailing sector.
---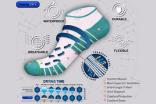 New yarn tech could "revolutionise" the athletic sock industry 8 Jun 2017
South American hosiery solution provider Solara has developed a patented moisture management system it claims could "revolutionise" the athletic sock industry thanks to its ability to wick away moisture from the body and more efficiently spread perspiration.
---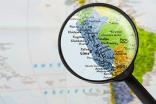 Peru apparel jobs at risk from rise in undervalued imports 31 Aug 2016
Peru's struggling textiles and apparel industry could lose thousands of jobs if the government fails to stem a flood of sub- or undervalued Asian imports, according to industry association Sociedad Nacional de Industrias (SNI). 
---
US confirms labour concerns in Peru apparel sector 22 Mar 2016
A US Department of Labour report has raised significant concerns about workers' rights and labour law enforcement in Peru's textile and apparel sectors – leading to new questions regarding the labour rights record of a key member of the Trans-Pacific Partnership (TPP).
---
Human rights groups file Peru labour complaint 24 Jul 2015
A number of US and Peruvian human rights and union groups have filed a complaint alleging Peru's government failed to enforce basic garment sector labour laws under the terms of a free trade pact.
---
PERU: Applies anti-dumping duties on five China apparel imports 23 Dec 2013
Peru's National Institute for Defense Competition and the Protection of Intellectual Property (INDECOPI) has applied anti-dumping duties on five types of clothing imported from China.
---
PERU: Hialpesa factory workers object to "sham" contracts 6 Nov 2013
One of Peru's largest and most profitable textile and clothing companies, Hilandería de Algodón Peruana (Hialpesa) is alleged to have turned away workers who refused to sign "sham" employment contracts.