Poland: Latest apparel and textile news & analysis
Latest News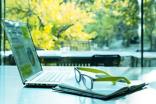 UN Fashion Charter for Climate Action – Signatories so far 29 Oct 2020
The UN Fashion Industry Charter for Climate Action (UN Fashion Charter) is an industry-wide initiative to collectively address the climate impact of the fashion sector across its entire value chain. Signatories commit to reducing aggregate greenhouse gas emissions through their global supply chains by 30% by 2030, and to not installing new sources of coal-fired heat or power generation in tier 1 and tier 2 factories and mills by 2025.
---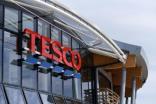 Tesco agrees GBP181m sale of Polish business 19 Jun 2020
UK supermarket chain Tesco is to sell its Polish business to Danish retailer Salling Group in a GBP181m (US$225m) deal that will allow it to focus its operations in Central Europe on the Czech Republic, Hungary and Slovakia.
---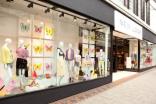 Retailer New Look to wind down Poland operations 19 Mar 2019
New Look has announced its Poland division has filed for insolvency, just two months after the UK fast fashion retailer wound up its operations in Belgium. 
---
Inovatica develops ECG smart T-shirt 19 Jan 2017
Polish software solutions company Inovatica has unveiled a smart t-shirt, developed with bio-monitoring capacities, designed to allow electrocardiography (ECG) on the person wearing it.
---
Poland and Czech Republic workers in poverty wages claim 2 Feb 2016
Low wages, forced and unpaid overtime, and a harmful work environment are among violations likely to be faced by garment workers in Poland and the Czech Republic, according to the latest in a series of investigations by labour rights campaigners.
---
POLAND: Clothing and footwear sales seen slowing 18 Jul 2013
Clothing and footwear sales growth in Poland slowed to around 2% in 2012 and is set to continue to slow even further during the current year as consumers remain cautious about their spending.
---
IAF Convention 2012: Shoppers Stop supports FDI retail reform 26 Sep 2012
The managing director of India's leading department store retailer, Shoppers Stop Ltd, has described the government's move to allow more overseas investment in the sector as "a good starting point."
---
POLAND: H&M to enter market with Warsaw store 19 Mar 2012
H&M Hennes & Mauritz has announced plans to open its first Cos store in Poland.
---
POLAND: Bogus Lycra apparel destroyed 28 Feb 2012
About 2,000 pairs of trousers bearing counterfeit Lycra hangtags were destroyed after being seized by Polish customs officials.
---
POLAND: Clothing sales forecasts "favourable" - research 31 Aug 2011
Retail sales of clothing and footwear in Poland are likely to see "moderate" growth this year and next as the country continues to recover from the economic downturn.