Portugal: Latest apparel and textile news & analysis
Latest Insights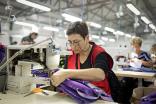 Portugal clothing and textile sector shapes up for recovery 22 Sep 2020
The Portuguese textile and clothing industry has proved to be an example of resilience during the Covid-19 pandemic due to its clusters, flexibility, investment in research and development (R&D) and good ethics.
---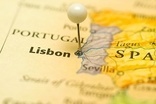 Portugal footwear makers underpin solid industry growth 26 May 2015
After a difficult few years brought about by a global economic recession, Portugal's footwear and clothing industries are growing and underpinning the country's business recovery.
---
IAF Convention 2012: Getting smarter across the supply chain 27 Sep 2012
Instead of focusing on product costs as a way of offsetting the pressures faced in both retail and sourcing markets, the apparel supply chain should look instead at optimising processes, boosting collaboration and generally getting smarter, industry executives believe.
---
IAF Convention 2012: Where next for sourcing? 26 Sep 2012
The likelihood of a resurgence in near-sourcing is "certainly possible" as the apparel industry starts to think more holistically about its supply chain, delegates at this year's IAF World Apparel Convention were told today (26 September).
---
IAF Convention 2012: Is fast fashion sustainable? 26 Sep 2012
The rise of the fast fashion retail model that keeps consumer interest by feeding through fresh merchandise more frequently is out of kilter with the industry's increasing focus on sustainability issues, according to speakers at this year's IAF World Apparel Convention.
Latest News
Odour-fighting fabric releases fragrance on contact with sweat 6 Aug 2019
Researchers in Portugal have modified cotton fabric to emit a lemony citronella aroma on contact with sweat – opening up potential for new body-odour-fighting garments to deal with hot summer weather, stressful situations and intense workouts.
---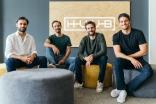 Maersk invests $1.7m in fashion supply chain startup 28 May 2019
Global logistics company Maersk has invested EUR1.5m (US$1.7m) in HUUB, a tech-startup that operates in the fashion supply chain sector.
---
Farfetch names tech accelerator startups 4 Sep 2018
Farfetch, a marketplace for luxury brands, has announced the first cohort of start-ups for its Dream Assembly programme, including a smart shopping device that provides real-time inventory, and blockchain-based digital certificates that provide full supply chain visibility.
---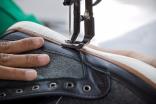 World footwear production and exports return to growth 24 Aug 2018
World footwear production and exports returned to growth last year, fuelled by higher consumption in the main Asian manufacturing countries, growth in export flows to developed markets and an increase in average export prices.
---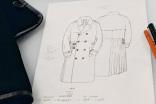 Farfetch launches tech accelerator 20 Apr 2018
Farfetch, a marketplace for luxury brands, has launched a new accelerator initiative to support technology start-ups, with Burberry onboard as the first partner organisation.
---
Indorama strengthens PTA position in Europe with Artlant buy 10 Nov 2017
Thailand based chemicals, fibres and woollen yarns conglomerate Indorama Ventures Group Ltd (IVL) is to acquire the assets of Portugal's Artlant, strengthening its position in the European Purified Terephthalic Acid (PTA) market.
---
Sonae picks PLM for apparel division 6 Jul 2017
Sonae Sports and Fashion, a division of the Portugal-based multinational company Sonae, has invested in a new product lifecycle management (PLM) solution to help boost speed to market and streamline processes.
---
Portugal's Sport Zone to expand RFID pilot programme 12 May 2016
Portugal's largest sports retailer Sport Zone is to roll-out RFID to more stores later this year, following a successful pilot that saw dramatic improvement in stock accuracy and sales.
---
Bureau Veritas partners with Portugal's Quality Lab 16 Feb 2016
Auditing firm Bureau Veritas has partnered with Portuguese laboratory Quality Lab in a move designed to help it better serve its softlines clients in southern Europe. 
---
Clothing market potential for flexible printed electronics 17 Aug 2015
A Portuguese start-up company has demonstrated the potential of applying flexible printed electronics to consumer objects such as apparel.