Russian Federation: Latest apparel and textile news & analysis
Latest Insights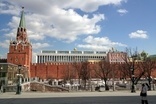 ANALYSIS: Apparel industry not immune from Russia tensions 15 Aug 2014
Retail shares were among the biggest fallers last week as financial markets reacted to President Vladimir Putin's retaliation to the imposition of sanctions on Russia. While the ban was imposed on food and agricultural imports, the apparel industry is unlikely to be immune from the effects of the standoff, with majors like Adidas already suffering long-standing issues in the country.
---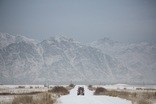 IN THE MONEY: Adidas "remains committed" to Russia 8 Aug 2014
German sporting giant Adidas says it remains "fully committed" to the Russian market, despite plans to close stores and significantly pare back the opening of any new ones in the country this year and next.
---

In the money: Adidas looks at local sourcing to offset weaknesses 6 Mar 2014
Sporting goods giant Adidas says it could potentially change its business model in order to help offset significant currency issues affecting its top line and full-year guidance. This, it says, could include looking at opportunities for local sourcing.
---
Russia's clothing retail market set for steady growth 11 Nov 2011
After hitting hard times during the global economic crisis, the Russian clothing retail market is forecast to grow by 3-5% in 2011 and by about 6% per annum during 2012-13.
---
RUSSIA: Fashion market eyeing growth despite tough 2009 3 Jul 2009
The fashion and footwear market in Russia is forecast to fall by around 5% this year as clothing sales slump amid the financial crisis.
Latest News
12Storeez selects PLM to streamline processes 5 Aug 2020
Russian women's and men's clothing brand 12Storeez has implemented a new Product Lifecycle Management (PLM) solution to streamline information access and communication across the business.
---
PLM to boost collection development at Finn Flare 15 Jan 2020
Russian casual wear brand Finn Flare has replaced its legacy Product Lifecycle Management (PLM) product with a new solution to enhance data management and analysis and help reduce development time for new collections.
---
Fast fashion brand Limé picks PLM to power growth 3 Jan 2020
Russian fast fashion brand Limé has invested in a new Product Lifecycle Management (PLM) solution to help power its growth strategy.
---
Nike and Adidas accused of foul play on worker wages 11 Jun 2018
Ahead of the FIFA World Cup football tournament that kicks off later this week, major sponsors Adidas and Nike are accused of paying poverty wages to supply chain workers who make the football shirts and boots worn by players and supporters.
---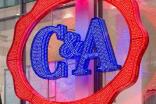 C&A to withdraw from Russian retail market 20 Jul 2017
C&A is to exit all of its operations in Russia, the European value fashion retailer has confirmed to just-style.
---
Russia to open modern textile finishing plant 1 Dec 2015
A state-of-the-art textile finishing plant is being set up in Russia's Rostov region by consumer goods firm and clothing manufacturer BTK-Group to manufacture textile dyes for the domestic market. 
---
Stockmann sells Russian department store business 1 Dec 2015
Finnish retailer Stockmann Group has signed a deal to sell its Russian department store business for EUR5m (US$5.3m).
---
Fashion retailer Modis invests in 3D fit software 30 Apr 2015
Russian value fashion retailer Modis has chosen to implement 2D/3D virtual fit apparel software solutions from Tukatech to drive innovation and efficiency.
---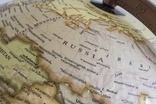 Russia readies potential ban on EU and US clothing imports 6 Oct 2014
Russia may ban imports of clothing from the European Union (EU) and the United States if western countries implement a new package of sanctions against Russia, just-style has again been told.
---
Stockmann to close Russia stores and sell Hobby Hall 6 Oct 2014
Finnish fashion and department store retailer Stockmann Group is to shutter its 16 remaining Seppälä stores in Russia and sell its Hobby Hall retail division as part of a review of group strategy.