Rwanda: Latest apparel and textile news & analysis
Latest Insights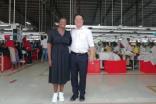 Rwanda steps into Africa's apparel sourcing mix – Interview 18 Sep 2019
For years now, Ethiopia has garnered the spotlight for its ambitions to become the world's next big destination for textile and fashion production. But another East African country – Rwanda – is also gearing up for a slice of the action, with the country's newest export-led garment factory quickly making up for lost time.
---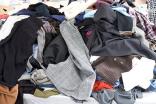 Why is the used clothing trade such a hot-button issue? 2 Aug 2018
Apparel exports from Rwanda to the United States lost their duty-free benefits under the African Growth and Opportunity Act (AGOA) after the country refused to lift a policy that effectively bans imports of used clothing. Here, Shannon Brady and Sheng Lu from the University of Delaware offer some insights into world used clothing trade – and share their thoughts on why it deserves more attention.
Latest News
Chinese firm to set up garment export factory in Rwanda 14 May 2019
A Chinese garment manufacturer is to establish a factory in Rwanda that will produce garments for the domestic and export markets.
---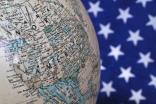 US suspends Rwanda duty-free apparel status 31 Jul 2018
US President Donald Trump has suspended the application of duty-free treatment for all apparel products from Rwanda due to a trade dispute over the East African country's increased tariffs on US used clothing and footwear.
---
Rwanda to pay taxes for affected AGOA exporters 18 Jun 2018
Rwanda is to take over the tax obligations of its apparel exporters to ensure they are not significantly affected by the anticipated suspension of duty-free access to the US market under the African Growth Opportunity Act (AGOA).
---
Used clothes trade "suffocates" Africa's textile sector 14 Jun 2018
African unions are calling for governments to develop sustainable policies that promote the development of the continent's garment and textile sector after condemning the US$3.7bn global trade in used clothes which they claim "suffocate" the industry.
---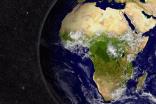 US warns Rwanda on AGOA duty-free apparel status 3 Apr 2018
The US is to suspend the duty-free treatment for all AGOA-eligible apparel products from Rwanda after determining the African nation had unfairly blocked US exports of used clothing.
---
AfCFTA giant stride forward for the development of Africa 22 Mar 2018
Leaders of nearly 50 African nations have signed a deal to create the African Continental Free Trade Area (AfCFTA), marking a historic milestone in the economic integration of the continent.
---
RWANDA: Deal paves way for new garment sector 17 Jul 2014
A new agreement between the Rwandan government and China's C&H Garments will create a new garment manufacturing sector for the country.