Singapore: Latest apparel and textile news & analysis
Latest Insights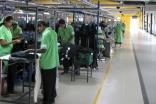 Sri Lanka eyes apparel export boost from EU GSP+ 27 Jul 2017
Executives within Sri Lanka's apparel sector predict exporters can generate an additional US$400m to US$500m in annual sales thanks to the country regaining the Generalised Scheme of Preferences Plus (GSP+) trade concession with the European Union (EU).
Latest News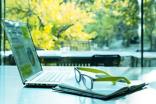 Chemical companies unite to drive textile sustainability 16 Oct 2020
Seven leading chemical companies have forged a new alliance that aims to drive the adoption of sustainable chemical solutions in the textile and leather industries.
---
DyStar adds to its Cadira sustainable solutions line 15 Oct 2020
Singapore-based dye manufacturer DyStar has added a new sustainable scour-dyeing process and a further Cadira module for exhaust processing of polyester/cellulosic blends.
---
Dow project to divert sports shoes from landfill in Singapore 1 Oct 2020
The Dow Chemical Company has partnered with national sports agency Sport Singapore (SportSG) on a project to divert 300,000 pairs of shoes away from landfill and drive circular economy solutions in Singapore.
---
Huntsman advances sustainable polyester production 24 Sep 2020
Chemicals manufacturer Huntsman Textile Effects says mills that have adopted its all-in-one Eriopon E3-Save textile auxiliary for polyester processing have collectively saved more than 130m litres of water.
---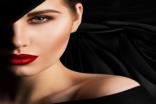 Huntsman 'Lasting Black' helps garments retain colour 1 Sep 2020
Chemicals manufacturer Huntsman Textile Effects has extended its High IQ brand-assurance programme to help brands and mills meet global demand for eco-friendly black shades for garments that retain their colour.
---
Huntsman develops new disperse dye for polyester and blends 11 Mar 2020
Chemicals manufacturer Huntsman Textile Effects has developed a new technology for dyeing polyester and its blends, providing "right-first-time" results leading to savings of water, energy and costs.
---
DyStar switches industry association membership amid spat 17 Feb 2020
Singapore-based dye manufacturer Dystar has joined TEGEWA – a sector association within the German Chemical Industry Association (VCI) – after resigning from the Ecological and Toxicological Association of Dyes and Organic Pigments Manufacturers (ETAD) following an ongoing spat.
---
Standard Chartered and Infor digitise financial supply chain 7 Feb 2020
International banking group Standard Chartered has teamed up with cloud software specialist Infor to digitise the financial supply chain in a bid to improve liquidity and reduce supply risk.
---
Fashion platform Zilingo buys IoT start-up nCinga for $15.5m 20 Dec 2019
Singapore-based fashion supply chain platform Zilingo has bought Sri Lankan startup nCinga, whose industrial IoT platform helps to build smart factories, in a US$15.5 cash and stock deal.
---
New Huntsman auxiliary speeds polyester dyeing 25 Oct 2019
Chemicals manufacturer Huntsman Textile Effects has developed what it says is a new eco-friendly dyeing auxiliary that cuts the time and cost of dyeing polyester.