Spain: Latest apparel and textile news & analysis
Latest Insights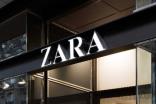 Why Inditex is "clear winner" in the fast fashion space 27 Jul 2016
Spanish retail giant Inditex, owner of the Zara brand, is the clear winner in the fast fashion space, analysts believe, with the competitive distance between the company and its peers continuing to increase thanks to its efficient business model.
---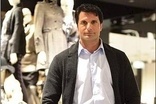 INTERVIEW: Mango continues on global growth trajectory 24 Oct 2014
Spanish fashion retailer Mango might have its roots firmly in Europe, but is on a growth trajectory globally, making its presence felt in most major countries. just-style spoke with managing director Enric Casi and Jose Gomez, VP of international business development, about what the future holds and the challenges of operating in today's changing retail environment.
---
ITMA innovation focuses on functionality and sustainability 29 Sep 2011
Concerns over darkening economic clouds have not prevented fabric and dye suppliers from their continued focus on innovation; quite the opposite in fact, with many looking to boost business by unveiling new products at this year's ITMA international textile and garment machinery exhibition in Barcelona.
---
ANALYSIS: Spanish chains halt apparel market freefall 6 Sep 2010
Like most industries in Spain today, the apparel sector has not emerged unscathed from the deep recession that's roiling the country.
---

Speaking with style: Isak Halfon, expansion director, Mango 14 Aug 2010
It may be ten times smaller than archrival Inditex (owner of the Zara stores) but Spanish women's fashion chain Mango is nearly as well known, thanks to clever adverts featuring glamorous movie stars and a relentless expansion which has taken it to 100 countries in recent years. And there is room for more - much more - growth, expansion director and board member Isak Halfon tells just-style.
Latest News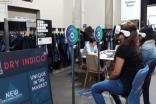 Tejidos Royo among Europe's greenest companies 18 Nov 2020
Spanish textile manufacturer Tejidos Royo has been credited by the European Union for its Dry Indigo yarn dyeing process that uses foam instead of water, fewer chemicals, and reduces energy usage.
---
Encuentro Moda selects software for supply chain visibility 12 Nov 2020
Spanish womenswear brand Encuentro Moda has selected a software platform to achieve full supply chain and merchandise visibility.
---
Mango joins UN Charter for Climate Action 10 Nov 2020
Spanish clothing brand Mango has become the latest fashion firm to sign the United Nations Fashion Industry Charter for Climate Action.
---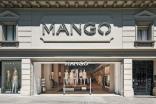 Mango to eliminate use of 160m plastic bags from supply chain 2 Nov 2020
Spanish clothing brand Mango has vowed to eliminate the use of 160m plastic bags per year in its supply chain.
---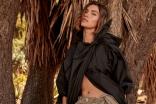 Mango discloses Tier 1 supplier list 8 Oct 2020
Mango has published a list of its Tier 1 production factories that have produced goods for the Spanish fashion retailer in the current year.
---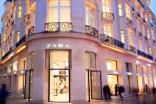 Inditex hails Q2 turning point as group returns to profit 16 Sep 2020
Inditex, the owner of the Zara and Bershka brands, says it has reached a turning point in its recovery from the impact of the Covid-19 pandemic after booking a second quarter net profit.
---
Inditex Lefties brand makes online debut in Spain and Portugal 3 Sep 2020
Budget brand Lefties, owned by Inditex, has started trading online in Spain and Portugal.
---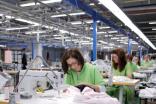 Inditex partners on global garment industry recovery pledge 5 Aug 2020
Inditex, owner of the Zara and Bershka brands, has joined hands with the IndustriAll Global Union in a commitment to support the economic and social recovery of the global garment industry from the Covid-19 crisis.
---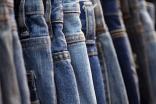 Jeanologia EDesigner speeds up sampling process 22 Jul 2020
Denim finishing technology specialist Jeanologia has developed a tool that speeds up the sampling process and ensures garment finishing accuracy.
---
Nextil gears up for athleisure and wellness demand 9 Jul 2020
Leading European textile and garment group Nextil is preparing to launch new athleisure and wellness products to tap into changing consumer habits resulting from the coronavirus pandemic.