Sri Lanka: Latest apparel and textile news & analysis
Latest Insights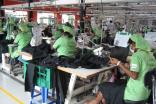 Sri Lanka clothing recovery hit by second Covid-19 wave 13 Nov 2020
Sri Lanka's plans to kickstart the post Covid-19 recovery of its critically important clothing sector have been sidelined by a deadly second wave of infections. 
---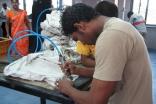 Covid-19 has taken its toll on Sri Lanka clothing sector 18 Jun 2020
Covid-19 has taken its toll on Sri Lanka's textile and clothing sector, with exports forecast to plummet 30% in fiscal 2021.
---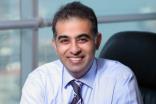 Hirdaramani sees sustainability a key pillar of the new normal 29 May 2020
Sri Lanka is long-recognised as a pioneer in innovation and sustainability, with manufacturing giant Hirdaramani Group one of those championing the cause. Group director Nikhil Hirdaramani believes this track record will be key as the world adjusts to the new normal post-pandemic, with sustainability one of the key pillars of doing business.
---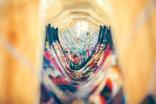 MAS's Runway Kit offers low MOQs for fashion start-ups 5 Nov 2019
Sri Lankan apparel manufacturing giant MAS Holdings has launched a new unit called Runway Kit for fashion start-ups and medium scale swimwear/activewear brands seeking custom clothing design, prototyping and low minimum order quantities (MOQs) with a focus on sustainability.
---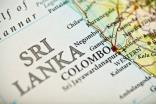 Sri Lanka apparel makers see delays following floods 5 Jun 2017
Just days since floods and landslides ravaged parts of Sri Lanka, the country's apparel manufacturers are warning they may need more time to honour current orders. But they are also confident the sector will recover so that 2017 exports are not seriously affected.
Latest News
Hirdaramani Mihila factory certified carbon neutral for eighth year 30 Sep 2020
Sri Lankan garment manufacturer Hirdaramani Group has seen its Knit Mihila factory certified carbon neutral for the eighth consecutive year. 
---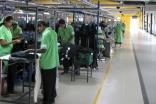 Brandix backs plans for renewable energy in Sri Lanka 17 Sep 2020
Sri Lankan apparel and textile manufacturing giant Brandix has partnered with the United Nations Development Programme (UNDP) to promote renewable energy in the country and ensure the biomass it uses is responsibly sourced from certified suppliers.
---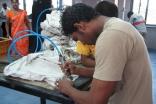 Sri Lanka's textile and garment exports drop 30% in H1 19 Aug 2020
Sri Lanka's textile and garment exports dropped nearly 30% in the first half of the year, contributing to an overall decline in exports for the country, new figures show, as it tried to push ahead through the Covid-19 pandemic.
---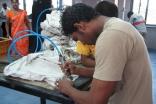 Call to modernise Sri Lanka apparel sector amid Covid-19 28 Jul 2020
Sri Lanka's government is being called upon to modernise and diversify the country's apparel and textile industry and ensure its survival amid the economic damage caused by the pandemic.
---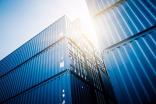 Sri Lanka sees orders slow as coronavirus hits main export markets 5 Mar 2020
Sri Lanka is dealing with a fall in apparel order volumes as the coronavirus outbreak causes uncertainty among retailers and consumers.
---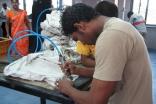 Sri Lanka garment and textile exports up over 5% in 2019 18 Feb 2020
Sri Lanka recorded over 5% growth in the export of textiles and garments in 2019, new data shows, thanks to growth in exports to non-traditional markets such as Canada, Australia and China.
---
Sri Lanka supplier Star Garment hits net-zero status 30 Jan 2020
Sri Lankan manufacturing giant Star Garment Group has been awarded carbon neutral status across its entire operations.
---
Sri Lanka's Knitline Apparels to set up high-tech facility 27 Jan 2020
A high-tech sustainable knitwear manufacturing plant is to be set up in Sri Lanka, with the ambition of ensuring zero waste.
---
New initiative to boost Sri Lanka apparel sector sustainability 19 Dec 2019
HSBC and the International Union for Conservation of Nature (IUCN) are embarking on a joint project to help transition Sri Lanka's garment sector into a low carbon industry.
---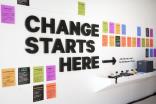 South Asia innovators pitch to Fashion for Good 29 Nov 2019
Innovations ranging from blockchain traceability solutions to using machine learning to reduce waste in the production and fitting stage of the supply chain, were among those pitched at the first Innovation Day held by Fashion for Good in South Asia.
Latest blogs

Who won the 2015 World Textile Awards? 12 May 2016
Textured Jersey Lanka has again been recognised at the World Textile Awards sponsored by The Textile Institute, being named 'Dyer & Finisher of the Year' for the second year running.
---

Sri Lankan company wins firm of the year 24 Jun 2015
Congratulations to Textured Jersey Lanka Plc, which has won top prize in the inaugural World Textile Awards sponsored by The Textile Institute.